On my first trip to Austria for EDA business I traveled by car from Germany, and I couldn't wait to see how fast we would travel on the fabled Autobahn. Oddly enough it was summertime and the Autobahn was filled with vacationing families driving cars with shiny, aluminum campers in tow, so our car only traveled about 60 mph, nothing like the unlimited speeds that I've seen on YouTube. Located in Vienna, Austria is the TU Wien Institute for Microelectronics, a place where researchers focus on defining models, write software and create new tools for the simulation of both semiconductor devices and the technology processing steps (aka TCAD). To actually test out their ideas in silicon they partner with fabs and IDMs in Europe and around the globe. TU Wien has ongoing research in these five areas:
Device Simulation
Process Simulation
High Performance Computing
Meshing
Very Large Scale Integration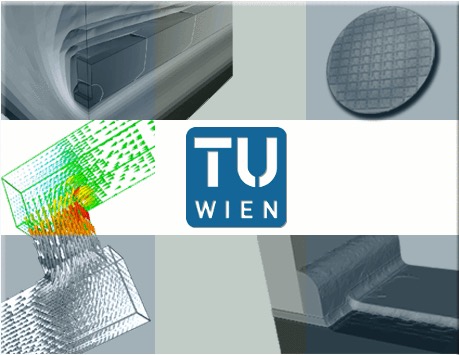 The folks at TU Wien are now partnering with Silvacoto create the new Christian Doppler Laboratory (CDL) for High Performance TCAD, along with some financing provided by the Austrian Ministry of Science, Research and Economics. The CDL opened up just last month on October 5th and there's a group photo taken at the official opening below.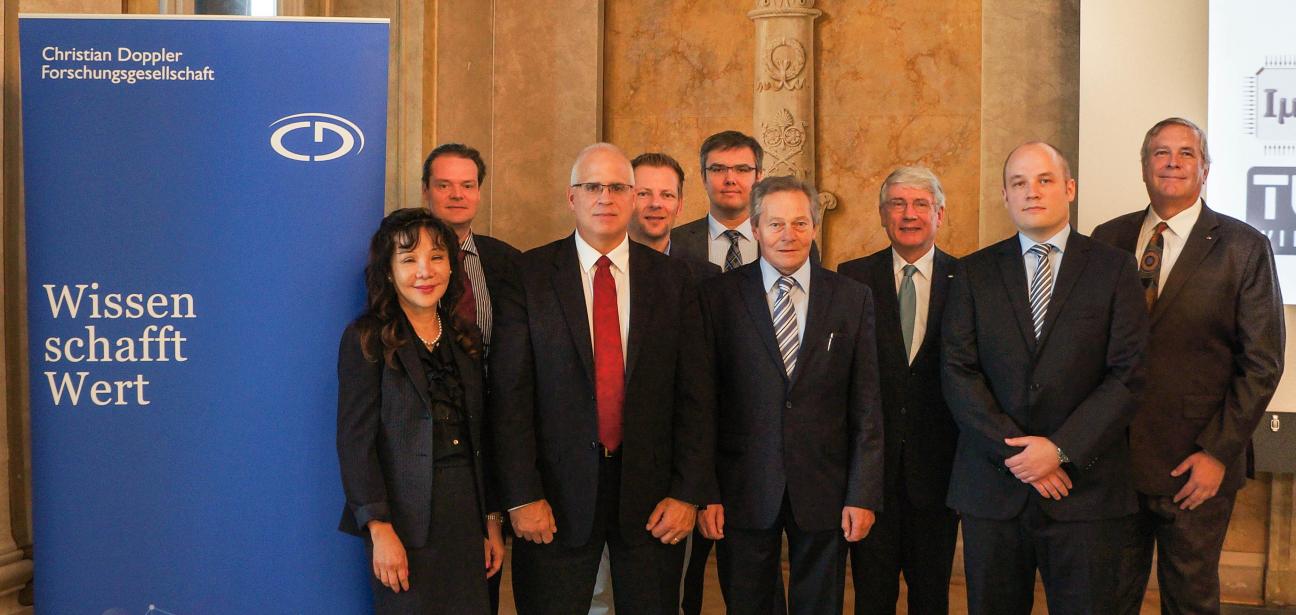 I'm not certain how many American or other Universities are partnering with TCAD vendors, but the concept certainly makes a lot of sense because of how critical it is to design and optimize any new process technology prior to actual fabrication. Dr. Josef Weinbub will be heading up the new CDL, and he even has his own web site. He has been doing TCAD research since 2010, and has won an award from the NVIDIA GPU Research Center. I'm wondering if his involvement with GPUs may indicate that Silvaco will port a TCAD tool to work with GPUs, speeding up the time required for simulations.
The research team at CDL will be using Silvaco TCAD tools, and the close collaboration will certainly improve the features in these tools. Silvaco also has research sites in Grenoble, France and Cambridge UK. I often make the mistake of thinking that smaller EDA vendors are located in a single building, but with Silvaco they have people in North America, Europe, Japan and Asia. This partnership between academia and Silvaco looks like a good deal between science and business.
Here's a list of TCAD tools that Silvaco offers to give you an idea of the breadth:
Related Blogs
Share this post via: