The 54th annual DAC event is fast approaching, so I hope to see many of you in Austin on June 18-21. The phrases Machine Learning and AI are growing in all areas of software, so I'm glad to see it appearing in more EDA tool offerings over the past year or so. One company that I plan to visit at DAC is Platform Design Automation because they offer both hardware and software tools to engineers that need to characterize silicon and then create device models, PDK (Process Design Kits) and FDK (Foundry Design Kits). Here's an overview of what to see from Platform DA at booth 1929:
A portable die prober for small dies
A fast semiconductor parameter (IV/CV) analyzer
The NC300 series 1/f noise characterization system
Device modeling that is AI-driven
An automatic PDK QA and signoff tool
Related blog –Noise, The Need for Speed and Machine Learning
These instruments and software can be shown in three groups:

Two new things that you will see at DAC include:
Advanced Semiconductor Education Kit
New Generation of Low Frequency Noise Modules
Related blog – Something New for Semiconductor Parametric Testing
The specifications for the low frequency noise modules look impressive with a 200V bias and 1A current range.
PDA has their headquarters in Beijing and branch offices in both Shanghai and Hsinchu, so if you're from North America then it's a much shorter flight to Austin, Texas to speak with these folks in person to better understand how they can help you in the process-design integration area.
Related blog – SPICE Model Generation using Machine Learning
If you need some services to quickly understand how to use the test instruments, device modeling, FDK and PDK as it applies to your specific manufacturing node then setup a DAC meeting and start the relationship. The benefits to your company are a higher design quality, improved IC product yields and better IC reliability. Engineers at PDA have many years of experience in this specialized realm and has already worked with many design houses and foundries.
Related blog – Is That PDK Safe to Use Yet?
At DAC you can see also see their latest presentation, "Low-Cost, High-Accuracy Variation Characterization for Nanoscale IC Technologies via Novel Learning-based Techniques."
When you visit PDA at DAC be sure to ask for either Albert Li or Riko Radojcic.
Albert is President at PDA and has 15 years of experience. He founded the company and previously worked at Accelicon, then Agilent Technologies acquired Accelicon in 2012. On the education side Mr. Li earned a BS EECS at the Tsinghua University plus an MSEE from Vanderbilt University.
Riko Radojcic recently joined PDA and has been in the semiconductor industry for 30 years now in a variety of engineering, management and consulting roles. He has worked at companies like Qualcomm, PDF solutions, Cadence and Unisys.
Here's where booth 1929is located for PDA at DAC this year.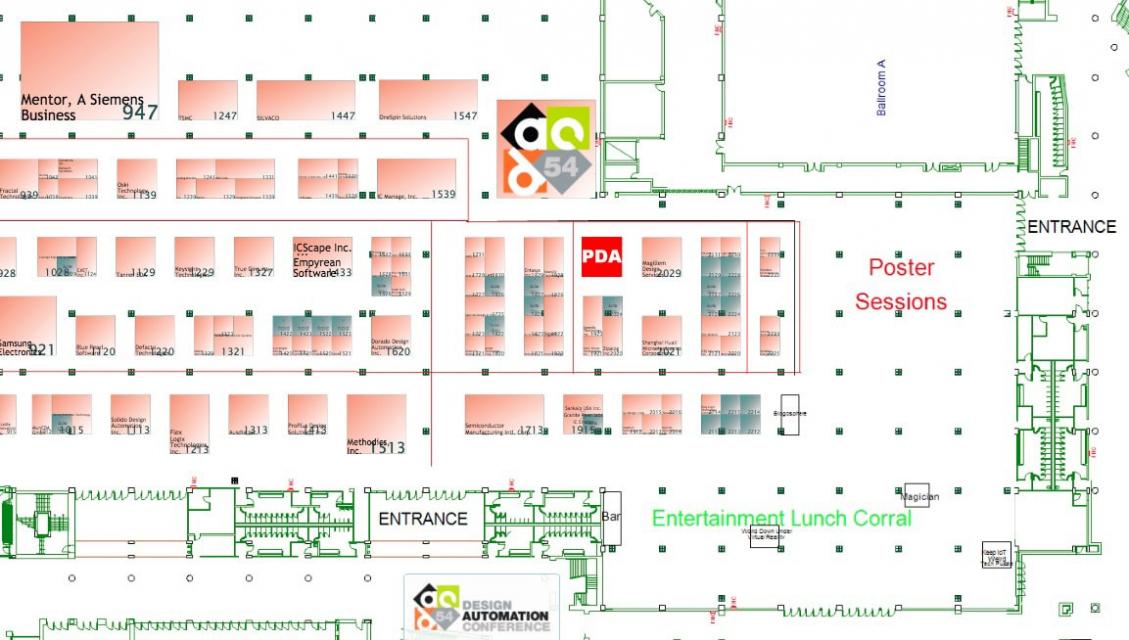 Share this post via: