Award-winning Analog Mixed-Signal Silicon Intellectual Property (IP) that lowers risk
Silicon Creations is a self-funded, leading silicon IP developer with offices in the US and Poland, and sales representation worldwide. The company provides world-class silicon intellectual property (IP) for precision and general-purpose timing (PLLs), oscillators, low-power, high-performance SerDes and high-speed differential I/Os for diverse applications including smart phones, wearables, consumer devices, processors, network devices, automotive, IoT, and medical devices. Silicon Creations' IP is proven and/or in high-volume mass production in process technologies up to the most advanced available in the industry.
With a complete commitment to customer satisfaction, Silicon Creations' IP has an excellent record of taking first silicon to mass production.
Silicon Creations has achieved ISO 9001 certification for our USA and Poland locations.
Silicon Creations has published its first Corporate Social Responsibility Report.
Silicon Creations entire team is committed to continuous improvement of our methods and systems and this commitment is captured in our Quality Policy.
Our quality policy and commitment to customer success is captured in our motto: We're successful when you are!
Product Overview:
Industry Awards: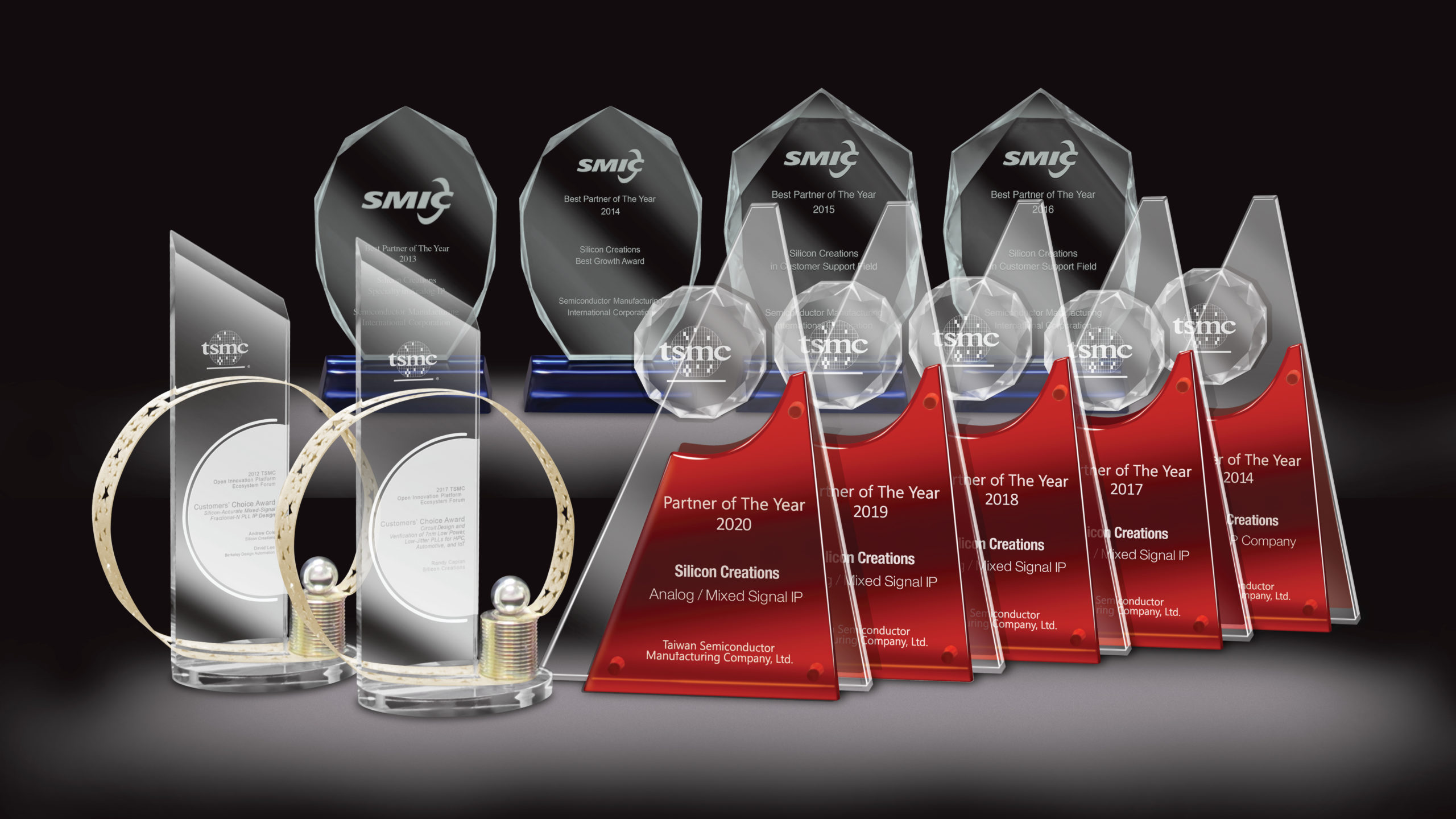 TSMC
Analog/Mixed Signal IP Partner of the Year
Partner of the year 2021
Partner of the year 2020
Partner of the year 2019
Partner of the year 2018
Partner of the year 2017
SMIC
Customer Support Field Partner of the Year
Best Partner of the Year 2015
Best Partner of the Year 2014

Share this post via: