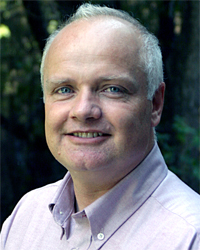 Earlier in the week I met with Phil Bishop, who is the corporate VP of worldwide marketing at Magma.
I started by asking him where he came from. He originally started as a designer at Motorola in microprocessors and microcontrollers. Then he moved to Silicon Compiler Systems (remember them?) who ended up being acquired by Mentor. He stayed at Mentor for twelve years and ended up as VP of consulting with some product and IP framework. Then he decided the lure of fish & chips was too great and went to the UK for 5 years as the CEO of Celoxica. He built that up and took it public. Interestingly one place he found revenue was in the banking sector, selling them Xilinx-based add-in boards to accelerate Black-Scholes option pricing. Sounds more fun than the usual EDA term-license deals. When he came back from the UK he became Pyxis CEO and left soon before its sale to Mentor last year.
Rajeev recruited him to Magma, initially to do global account sales until one day he found himself in charge of all of marketing: marcom, product marketing, solutions marketing and foundry interface.
His key marketing thrust is to pull Magma's product line together into a unified message (I used to call this empirical marketing when I was doing it at Cadence). The Silicon One tag is an umbrella name for this. Magma has a strong product line to do this with Finesim and Titan to address analog/mixed-signal, and a strong verification portfolio of Tekton (timing verification), QCP (extraction) and Quartz (DRC/LVS). Of course there are some holes that Magma has to fill with partners. It has no DFT solution of its own and no IP portfolio of its own, where it works closely with ARM, MIPS, Imagination and others.
Another thing he is trying to do is drive the product marketing folks to take responsibility for moving opportunities from the funnel into true pre-sales engagements, so as to better understand all the adoption issues and pushback. At the same time, do a better job on competitive analysis, looking out a year or so to where the market will be, not just looking at what the competition has this quarter. This allows them to do a better job of driving engineering who are operating on that kind of a timescale anyway.
The big thrust that Phil feels is driving Magma's business is the move to have everything on the same chip. All the high-performance digital, all the analog, RF.
Talking of Silicon One, coming up are the Silicon One seminars. The keynote speakers are pretty interesting:
Boston on 22[SUP]nd[/SUP] has Carl Anderson of IBM talking about the EDA cloud. IBM has put a lot of effort into building its own cloud for EDA and significantly reduced its IT cost as a result.
Santa Clara on 26[SUP]th[/SUP] has Jack Harding of eSilicon. He will talk about how chips are no longer primarily digital or primarily analog, they are totally both and the challenge is how to model, simulate, validate and optimize such beasts.
Austin on 28[SUP]th[/SUP] has Ty Garibay now of Altera and recently in charge of engineering at TI wireless. He is talking about how to integrate SoC and FPGA into multi-chip packages, given the change semiconductor economics whereby 20nm will be slow in coming and not cheap when it gets here, extending the push for greater integration than ever at 28nm.
After that the seminars go to Asia and Europe.
To see the agenda for the day at the seminars go here.
To register for any of these seminars go here.
Note: You must be logged in to read/write comments

Share this post via: