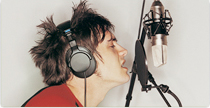 When you think of Indian music you might think of ragas for the sitar. But when you think of Indian MUSIC, that is the Magma user group meeting (Magma Users Summit for Integrated Circuits) coming up on September 7th in Bangalore (note: the date has changed from when it was originally announced). It is at Vivanta by Taj on M G Road.
There is a guest keynote by Balajee Sowrirajan of Texas Instruments OMAP business unit on Trends and challenges in designinbg wireless application processor–what is the need of the day? at 9.30am.
The second keynotet is at 12.35pm, just before lunch, by Rajeev Madhavan, Magma's CEO.
There are other presentations by TI, Qualcomm, ARM, Netlogic, Microchip and Silicon One.
More information, including the complete agenda, is here.
To register, go here.
Share this post via: