CEVA is well known as DSP IP core provider for Wireless Application Processor, but the Teak-Lite IP family is also very successful for Audio application, with more than 3 billion Audio IC shipped to date. CEVA is proposing a webinar addressing two of the most important IoT needs, a DSP based Audio implementation and CEVA-Bluetooth solution. If you take a look at this "IoT value chain" picture, you realize that the ideal solution should support Audio/Voice, Always-on UI, Sensing and Connectivity (BlueTooth, Wi-Fi, Zigbee or Weightless).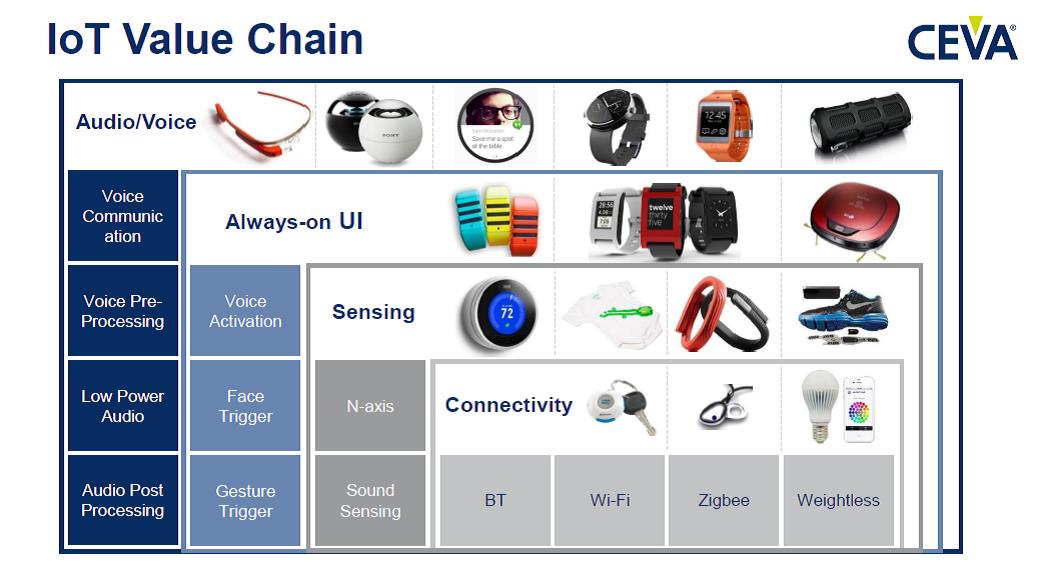 CEVA is addressing the main design consideration for wearable devices, listing power consumption, form factor and cost as the key factor to be optimized, far from the wireless application processor requirements. During this webinar, CEVA will share the company vision of the implementation constraints and of the features set considerations (User Interface, Connectivity, Sensor Fusion, Contextual Awareness…) when dealing with wearable devices. All of the above push for using a powerful but ultra low-power, single-core DSP solution.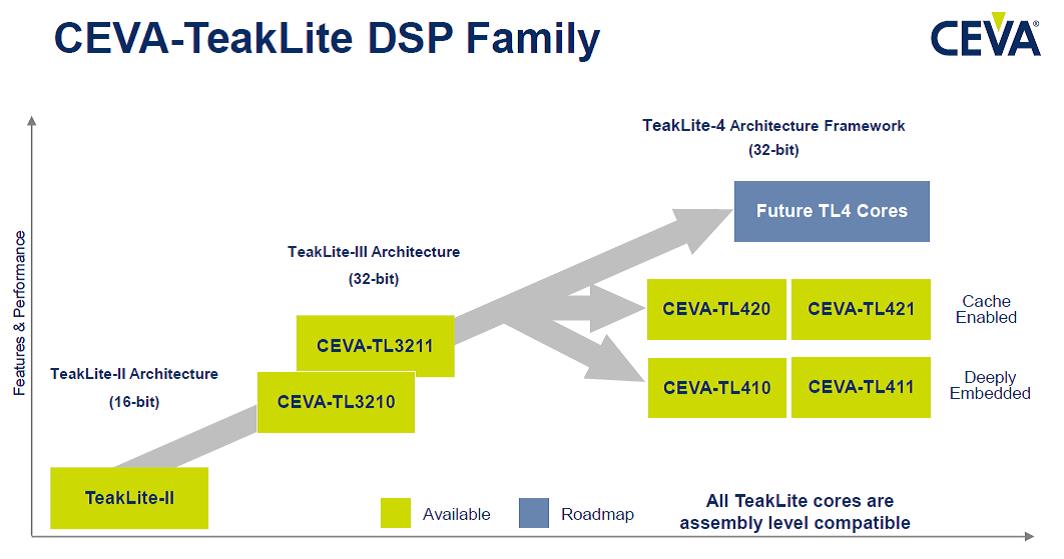 The latest generation CEVA-TeakLite architectures is backward assembly compatible to all TeakLite, and TeakLite-4 is a scalable architecture consisting of 4 DSP (see picture). This is a true 32-bit DSP with RISC attributes:
Single/dual 32 x 32 bit MAC units
Dual/quad 16 x 16 bit multipliers
16/32/64/72-bit DSP arithmetic
32-bit register bank
64/128-bit data memory bandwidth
4 GB address space
Dedicated ISA offers:
Audio/voice processing
Viterbi/FFT acceleration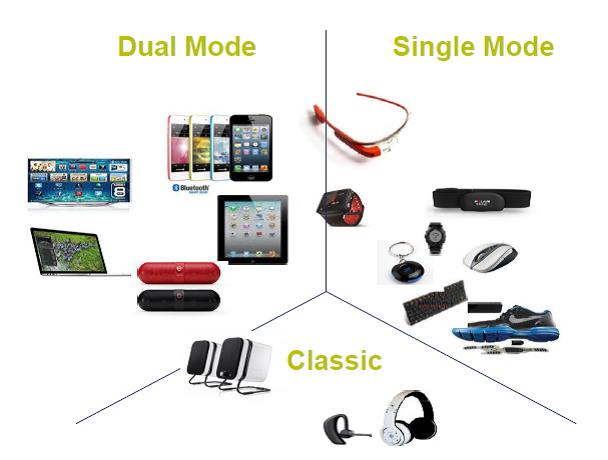 The title of the webinar is "DSP solution for always-on audio/voice/sensing and connectivity in mobile and wearable devices" and you can attend remotely here. The connectivity part of the webinar is going deeply into the various BlueTooth specifications: BT Classic, BT single mode (also known as "BlueTooth Smart) and BT dual mode ("Bluetooth Smart Ready"), the last two being also labeled "BlueTooth Low Energy" (BLE). CEVA is involved into BlueTooth since 2000, enjoying more 25 licensees and claiming to be the BlueTooth IP vendor leader in both China and Taiwan.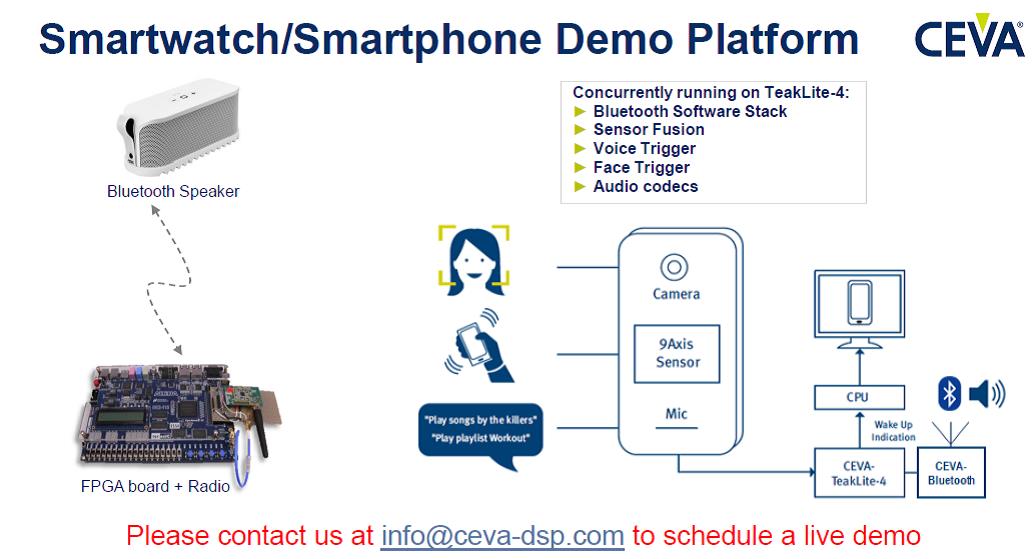 If you want to know more about the wearable market, CEVA DSP ultra-low power solution and Bluetooth connectivity solution, you will benefit from such an in-depth webinar.
Eric Esteve from IPNEST –
More Articles by Eric Esteve…..
Share this post via: