Wednesday, January 8.
Sensors are big at CES. Big as in many vendors and applications, but small in size. Sensors were prominent features in automobiles, PCs, tablets and mobile phones. But the most exciting is the relatively new area of digital health and fitness. CES has 366 exhibitors in this category, with most of them featuring sensor technology.

In digital fitness, the LG Lifeband Touch won the Tech Radar Best of CES award for best fitness tech (pictured below). The sleek looking wristband flexes to fit your wrist with one end open, thus no pressure points. On its own it senses heart rate, motion, acceleration and altitude. Paired with an iPhone or Android phone it alerts to incoming calls or texts and controls music.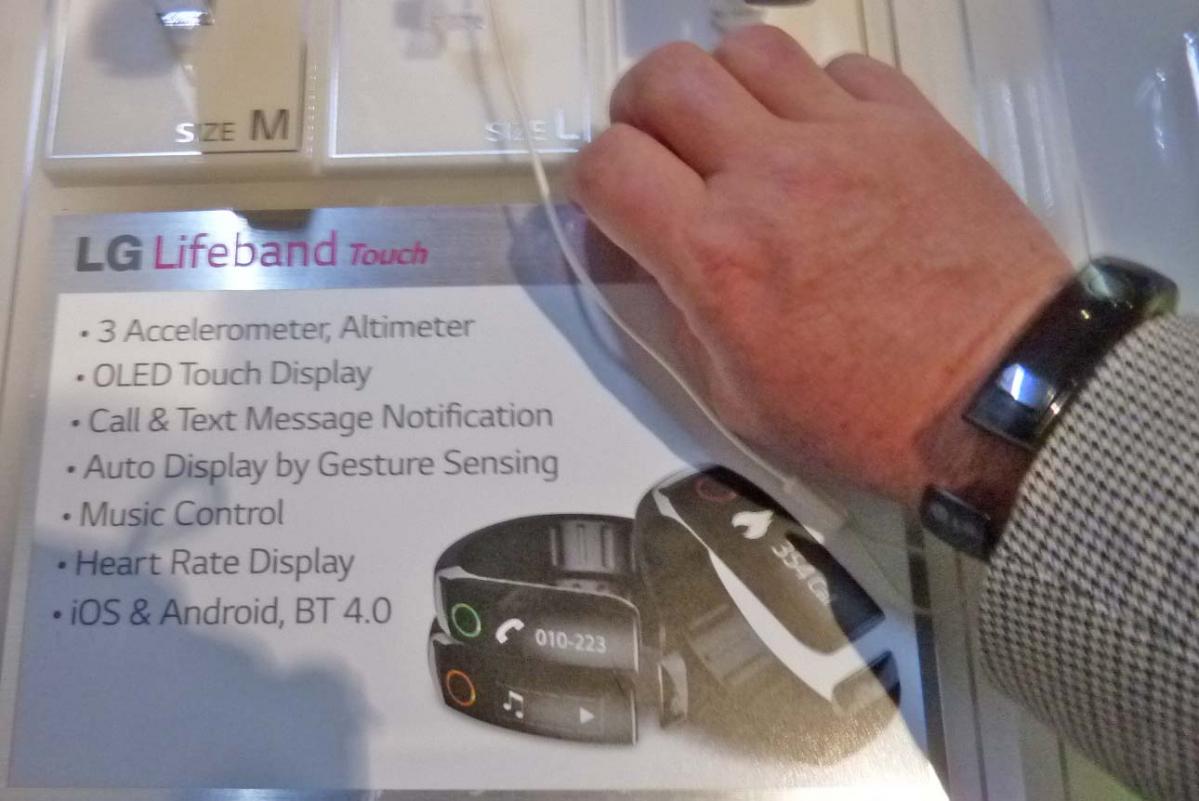 The best looking device was the Wellograph Sapphire Wellness Watch. The rectangular, moderate sized black watch has a sapphire crystal display and a choice of dress or sport band. It tracks pulse and activities and displays data and graphs. In contrast, some companies are still putting out bulky devices which look like you are wearing your phone on your wrist (as shown in the unidentified device below).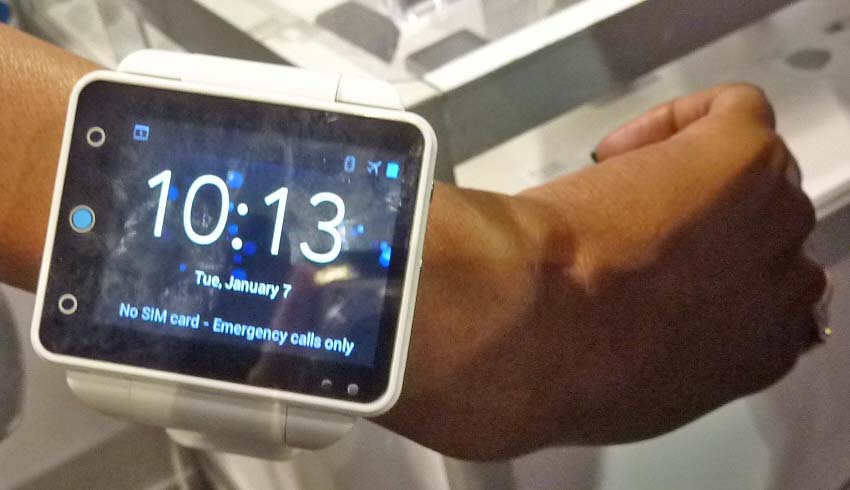 Wearable sensor devices which include health and fitness devices are expected to be a $1.8 billion market in 2014. Fitbit is the leader in fitness devices, claiming two-thirds of the market in 2013. This is certain to be a strong growth category in the next several years.

Headed home tonight. I will finish up with a summary of CES and what devices will have the most impact on the semiconductor industry in the next few years.
More Articles by Bill Jewell…..
Share this post via: