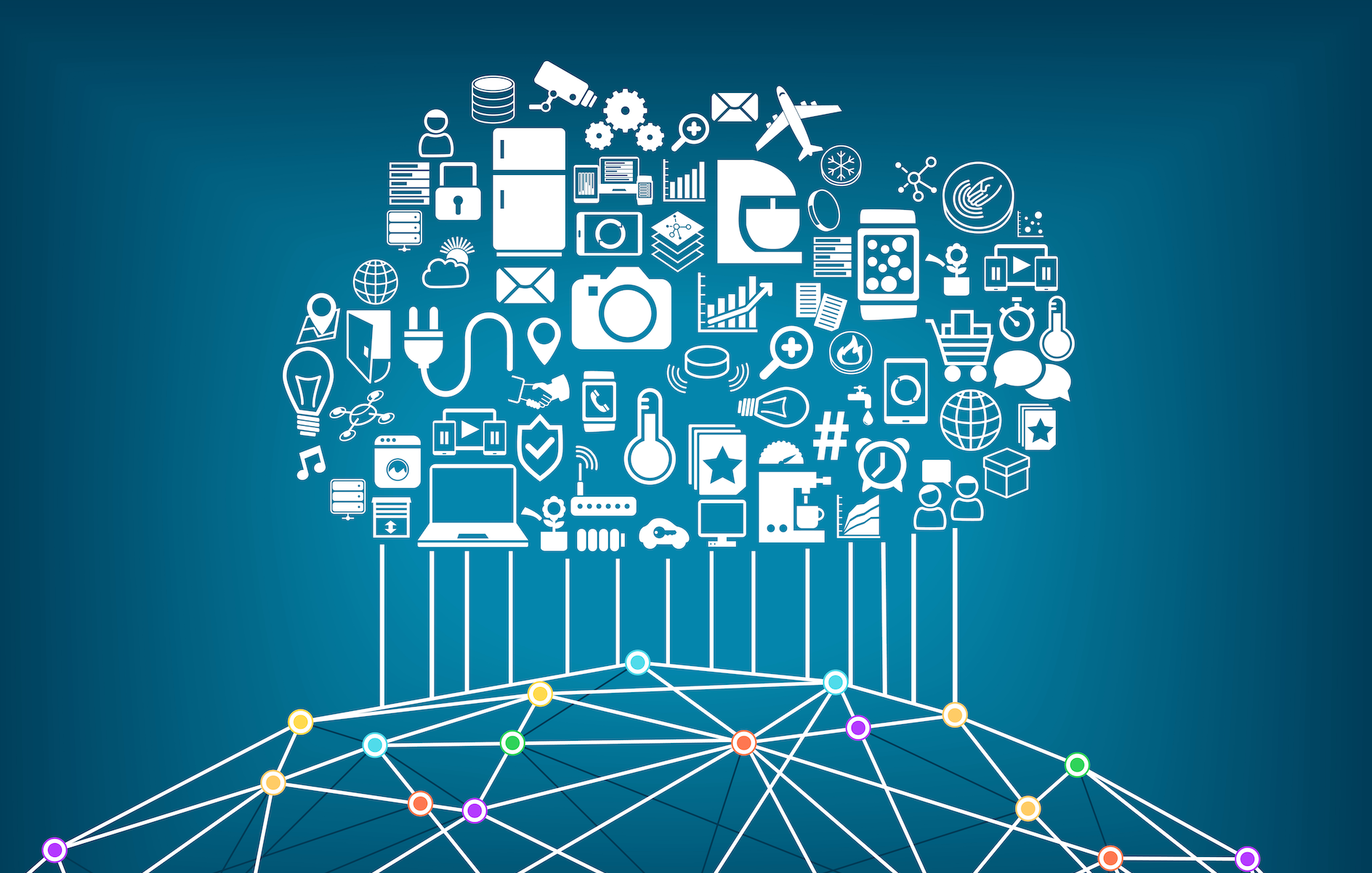 In a recent post, I discussed how NetApp provides comprehensive support for moving your EDA flow to the cloud. In that post, I explored the tools, technologies and services that help design organizations move to the cloud in a coherent, predictable, and incremental manner. Having a smooth-running hybrid/on-premise or fully cloud-based design flow is a necessary, but not sufficient condition for success. Coordination between the various parts of a geographically dispersed design team is critical as well and requires special tools and techniques. In this piece, I'd like to explore concurrency and collaboration with regard to how NetApp can keep a dispersed design team in sync.
The Problem
Almost any design project of a reasonable size is dispersed over multiple locations. This is a fact of life in our worldwide, connected community. While they are dispersed, all design teams need to collaborate and share data to meet aggressive project milestones. This sounds straight-forward, but it's not. These teams will compete for on premise compute and storage resources as they will often have overlapping project schedules. Data concurrency is also a challenge. I can tell you from first-hand experience that keeping all team members working on the same version of the design isn't easy. Also related to resource contention, burst storage and compute needs during peak load times make the whole problem more difficult.
Solution Requirements
There are several technologies and methods needed to address these challenges. Data must be available when and where it is needed, independent of geography. Design teams need to be able to effectively share data across multiple on-premise datacenters and the cloud. In general, a true hybrid-multi-cloud environment is needed to create a predictable schedule and a productive organization.
NetApp Technology
With this backdrop, let's examine what NetApp brings to the table in the context of these real-world challenges. As discussed in my last post, NetApp is a force in data management for the EDA industry. The company has a rich set of capabilities for on premise and cloud requirements. Some relevant technology includes:
ONTAP: This is NetApp's core storage operating system. It delivers an industry leading enterprise data management capability that is simple, flexible and secure with powerful capabilities, proven storage efficiencies and leading cloud integration
CVO: Cloud Volumes ONTAP facilitates the creation of your own custom, enterprise-grade environment on the cloud. It allows easy migration of capabilities from on premise environments to the cloud, with support for both
FlexCache: This is one the key building blocks for NetApp's architecture. FlexCache is a remote caching capability that simplifies file distribution, reduces WAN latency and lowers WAN bandwidth costs. It enables distributed product development across multiple sites, as well as branch office access to corporate datasets
Snapmirror: This is another key building block. Snapmirror is a cost-effective, easy-to-use unified replication solution across the network. It replicates data at high speeds over LAN or WAN, delivering high data availability and fast data replication
Examples & Discussion
Mellanox uses NetApp's Cloud Volumes ONTAP on Azure to create a hybrid cloud/on premise environment. This facilitates sharing data with multiple customers, which promotes innovation at the product level vs. needing to focus on the infrastructure. Looking inside the company, since Cloud Volumes ONTAP provides shared and accessible data, production engineers can review logs from all Mellanox factories and analyze them for insights. You can read more about how Mellanox uses NetApp here.
I've seen many geographically dispersed design projects over the years. Today, it's almost impossible to find a project of any size or complexity that is located in one place. The challenge of ensuring each team member is working on the same, up-to-date version of the design has been around for quite a while. There is a relatively new challenge for large projects associated with effective use of on-premise infrastructure and the need to scale seamlessly to the cloud for burst needs while maintaining data and flow coherency. NetApp's ONTAP storage operating system addresses the concurrency challenge and CVO/FlexCache works in all three of the leading cloud environments and on-premise.  This is how you achieve scalability and robustness.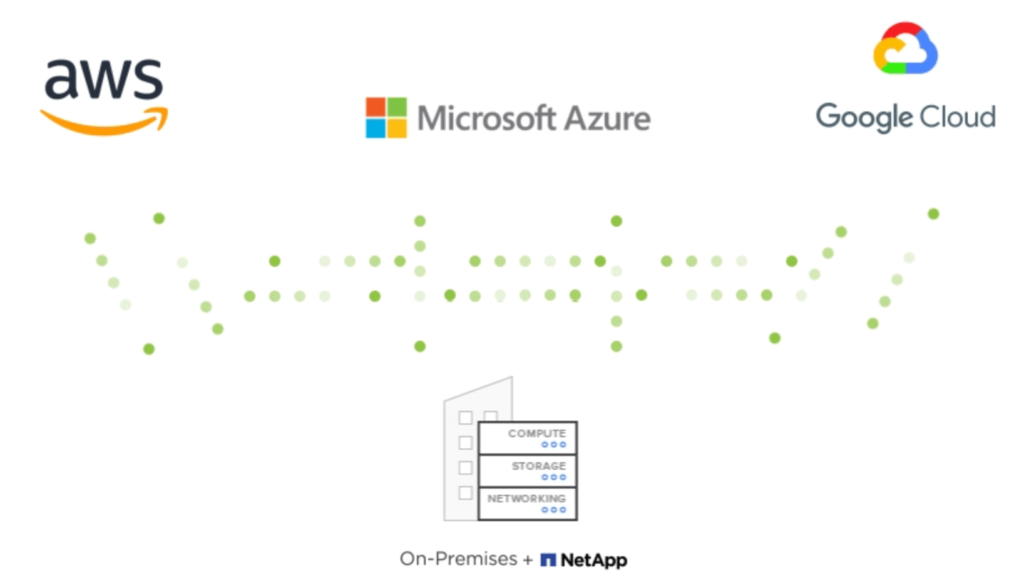 I'll conclude with one more customer story. This one isn't about chips, or even HPC systems. It's about creating dragons and pandas at DreamWorks. The scale of the projects at DreamWorks will actually sound familiar. DreamWorks has over five billion digital files being developed in multiple overlapping projects, creating significant contention for datacenter resources.  NetApp enables DreamWorks to make data available in the right location at the right time to enable concurrent design, both on-premises and in the cloud at the same time. Without a sophisticated data management backbone, collaboration between animation teams would quickly become an exercise in data management vs. creativity. According to Skottie Miller, technology fellow at DreamWorks, "NetApp has managed data for every CG animated film that's been produced at DreamWorks."
You can learn more about how DreamWorks uses NetApp here.  There are many more compelling customer success stories, you can find more information on NetApp and its impact on customer projects here. Many of these stories have a common thread. To keep a large and distributed design team productive requires two primary technologies. First, efficient, distributed access to a single source of accurate data and second, the ability to scale the process seamlessly between on-premise and cloud to allow for rapid and cost-effective growth. NetApp provides both. So, when it comes to concurrency and collaboration, NetApp keeps a dispersed design team in sync.
Also Read:
NetApp: Comprehensive Support for Moving Your EDA Flow to the Cloud
NetApp Simplifies Cloud Bursting EDA workloads
NetApp Enables Secure B2B Data Sharing for the Semiconductor Industry
Share this post via: