Summer 2020 – Technical Marketing Intern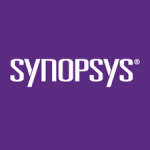 Website Synopsys
Job Description and Requirements
Synopsys technology is at the heart of innovations that are changing the way we live and work. The Internet of Things. Autonomous cars. Wearables. Smart medical devices. Secure financial services. Machine learning and computer vision. These breakthroughs are ushering in the era of Smart, Secure Everything―where devices are getting smarter, everything's connected, and everything must be secure.
Powering this new era of technology are advanced silicon chips, which are made even smarter by the remarkable software that drives them. Synopsys is at the forefront of Smart, Secure Everything with the world's most advanced tools for silicon chip design, verification, IP integration, and application security testing. Our technology helps customers innovate from Silicon to Software, so they can deliver Smart, Secure Everything.
Synopsys Software Integrity Group helps organizations build secure, high-quality software, minimizing risks while maximizing speed and productivity. Synopsys, a recognized leader in application security, provides static analysis, software composition analysis, and dynamic analysis solutions that enable teams to quickly find and fix vulnerabilities and defects in proprietary code, open source components, and application behavior. With a combination of industry-leading tools, services, and expertise, only Synopsys helps organizations maximize security and quality in DevSecOps and throughout the software development life cycle. For more information, go to www.synopsys.com/software.
What you will learn: 
As a Technical Marketing Intern you will work with the Technical Marketing team to help build out and maintain an integrated development and security testing environment using Synopsys Application Security tools and services as well as integrated development infrastructure consisting of IDEs (e.g. IntelliJ), Source Code Manager (e.g. Github), CI tools (e.g. Jenkins), Docker containers, Red Hat OpenShift orchestration, Jira bug tracking, as well as AWS, Azure, and Google cloud deployment platforms.  This "Virtual Executive Briefing Center" environment will be used by Technical Marketing and Sales Engineers to demonstrate how our products work together and integrate with common development infrastructure. Your job will be to assist the other members of the Technical Marketing team in building and maintaining this environment and producing materials that provide help for staff who will be using it.
Skill Requirements:
We're looking for an individual working toward a technical degree in computer science, information technology or equivalent.  The ideal candidate will enjoy building software and systems that solve real world problems.  If you are interested in cloud computing and development automation, this internship is for you.
Education Requirements:
We're looking for candidates working toward a BS/BA degree in a computer related field.
Share this post via:
---