Summer 2020 – Information Security Intern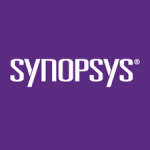 Job Description and Requirements
Synopsys technology is at the heart of innovations that are changing the way we live and work. The Internet of Things. Autonomous cars. Wearables. Smart medical devices. Secure financial services. Machine learning and computer vision. These breakthroughs are ushering in the era of Smart, Secure Everything―where devices are getting smarter, everything's connected, and everything must be secure.
Powering this new era of technology are advanced silicon chips, which are made even smarter by the remarkable software that drives them. Synopsys is at the forefront of Smart, Secure Everything with the world's most advanced tools for silicon chip design, verification, IP integration, and application security testing. Our technology helps customers innovate from Silicon to Software, so they can deliver Smart, Secure Everything.
What you will learn: 
You will be helping the Information Security team build tooling and automation for assessments and response, both in cloud technologies and traditional infrastructure systems.
Skill Requirements:
Background in enterprise infrastructure IT management, automation/API, security principles, operating system knowledge (Windows, Mac, Unix), web development, scripting experience and programming languages such as Python, Perl.  Knowledge and experience with security technologies (open source or commercial).  Offensive/Defensive, adversarial skillset and penetration testing experience a plus
Education Requirements:
– Must be currently enrolled in a Bachelors Program pursuing a relevant degree.

Share this post via:
---