Safety & Security Mgr, Sr Staff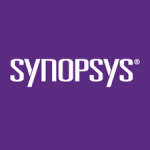 POSITION DESCRIPTION:
The Senior Manager, Strategic Safety & Security Programs is responsible for developing and implementing relevant policies, standards, operational frameworks, and engagement activities to ensure the collective success and effectiveness of Synopsys' safety, security, and business continuity programs, globally. The position reports to the Director, Global Safety & Security.
FUNCTIONS:
Provide program and project management leadership across Safety & Security functional teams and key partners (e.g., IT, Legal, HR, Facilities, etc.) to ensure alignment, scale, efficiency, quality, and consistent global implementation.
Streamline programs, workflows, and services for scale, efficiency, and effectiveness, while enhancing employee experiences across teams and promoting self-service models.
Update and/or develop applicable safety and security-related policies and standards – ensure stakeholders are updated and informed.
Build productive internal working relationships to understand and support their business and site needs. Collaborate with other infrastructure partners such as Human Resources, Facilities, IT, Legal.
Partner with key functional teams and leaders to develop and maintain dashboards of program performance and effectiveness across the portfolio of Safety & Security programs and services.
Provide support of Synopsys' pre-employment screening and background check program, including coordination across stakeholder groups.
Develop and drive Safety & Security's communication, training, and workforce engagement strategy to include, for example, communications, employee-facing intranet website, and suite of training materials/curriculum.
Manage the Workplace Violence Prevention Program to include policy, investigations, threat assessment, training, and employee awareness.
Conduct investigations in coordination with Safety & Security, Legal, HR, InfoSec, and others.
Identify opportunities to improve organizational and operational efficiencies.
Develop business and industry relationships, including outside counsel, law enforcement agencies, and private consultants to provide consultation and guidance consistent with Synopsys Global Safety & Security processes. Leverage your network of industry partners to benchmark best practices and adopt new and innovative ideas.
Collaborate closely with Corporate Safety & Security (EH&S/Business Continuity, Physical Security Systems, Global Security Operations Center) to assure tight alignment for the development of physical specifications of new locations and renovated spaces.  Provide local project management for site security implementation, partnering with IT and Facilities, leveraging regional and corporate resources.
Drive value of Safety & Security programs and services through focus on customers (internal and external)
Provide a dashboard of risks, and safety and security activities, including physical site, workforce safety, access control systems, and incident and crisis management. Develop and maintain reports to include statistical and written analysis of threats and incidents. Provide management with actionable recommendations and solutions to mitigate risk.  Maintain current risk and vulnerability reports for the region and sites.
EDUCATION AND EXPERIENCE:
Minimum Bachelor's Degree (Criminal Justice, Business, Management or related field).
8-10 years' experience in security or related field.
Professional certifications preferred (CPP, PSPS, etc.).
Experience working in a global environment with regional responsibilities.
Proficient in English, both written and verbal
Share this post via:
---