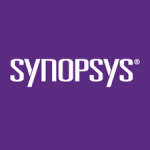 Website Synopsys
Senior Software Developer C/C++
About the Synopsys Software Integrity Group
Synopsys Software Integrity Group helps organizations build secure, high-quality software, minimizing risks while maximizing speed and productivity. Synopsys, a recognized leader in application security, provides static analysis, software composition analysis, and dynamic analysis solutions that enable teams to quickly find and fix vulnerabilities and defects in proprietary code, open source components, and application behavior. With a combination of industry-leading tools, services, and expertise, only Synopsys helps organizations maximize security and quality in DevSecOps and throughout the software development life cycle.
For more information, go to www.synopsys.com/software

The Static Analysis team is looking for an exceptional C/C++ developer to join the Coverity team. The job involves the creation of new code checkers, evolving Coverity's state-of-the-art analysis infrastructure, optimizing multi-process, system code, and generally pushing the envelope of static analysis.
The perfect candidate will have a strong passion for improving software quality and security. Preferably have a background in programming languages, static analysis, and foremost a strong desire to learn. If you have experience with any other static analysis and developer testing tools like Fortify, Parasoft, Klocwork, or Checkmarx, we'd love to talk to you!
Responsibilities:
Design, experiment with, and implement new checkers

Make improvements to general analysis infrastructure

Enable customers to find critical security vulnerabilities before they go live.

Requirements:

BA, BS, MS, or PhD in Computer Science or equivalent

Strong problem-solving skills

Experience in C/C++ development (5+ years)
Experience with Object Oriented programming and design
Experience with development on UNIX

Nice to have:

Experience or Interest with WebApp Security or Mobile Security

Experience with one or more of Java, C#, Swift, JavaScript, PHP, Python, Ruby, Scala, and Groovy

Experience with compiler technology

Research, degree or background in programming languages and static analysis

Experience with C++ templates

Experience with development on Windows
Share this post via:
---