Software Development Engineer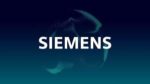 Website Siemens EDA
Mentor®, a Siemens Business is creating exciting new opportunities in the collaboration of mechanical and electrical software design tools. The Mechanical Analysis Division is an innovative group, producing world-class simulation products for thermal and fluid analysis using Computational Fluid Dynamics (CFD). We have developed an enviable reputation in our market over the last 30 years and are producing state-of-the-art products that deliver targeted solutions to our customers' needs.
Our teams foster a culture that allows everyone to express their views, be a contributor, and improve professionally. Furthermore, teams are expected to be self-sufficient and run without the classical management structure.
We have in practice Agile development methods, and we exemplify core Agile values of transparency, collaboration, acceptance of change, and iterative development.
Job Duties
We are seeking a C++/ .NET software developer in Hampton Court, capable of ensuring that code adheres to standards and best practices for performance, speed, scalability, and quality. A teammate, to join our world-wide, multi-site development team.
Responsibilities
As a member of the Simcenter Flotherm team, your specific responsibilities will include:
Ensuring high-quality and robust implementation of core CFD solver components.
Analysing requirements, designing, developing, implementing, testing, debugging, and maintaining Mentor's electronics cooling products.
Supporting maintenance of existing capability (bug fixing, code refactoring, etc.)
Participating in regularly scheduled team meetings and contributing ideas to drive innovation in our technology
Supporting other developers through design discussion and code review
Requirements
Candidates applying for this position are required to have the following skills and experience:
Bachelor's Degree in an Engineering, Computer Science or a physical science discipline.
Commercial experience in object-oriented C++ or .NET software development
Expertise in development of complex software applications using modern design patterns and principles
We welcome applicants with different levels of experience who are passionate and willing to learn and immerse themselves in the world of numerical modelling, CFD, or other CAD/CAE applications. Having knowledge in areas of physical science (thermodynamics, heat transfer) and reduced order modelling will give you a quick start, but it is not a requirement.
We offer a comprehensive reward package which includes a competitive basic salary, bonus scheme, generous holiday allowance and pension. Through our flexible benefits scheme you can select benefits that best suit your lifestyle, including private healthcare.
Mentor, a Siemens company, is an equal opportunities employer and do not discriminate unlawfully on any grounds.
We are looking forward to your application! Please submit your CV in English.
Organization: Digital Industries
Company: MG Ireland ltd, UK Branch
Experience Level: Experienced Professional
Job Type: Full-time
Share this post via:
---