Signal and Power Integrity Sr Application Engineer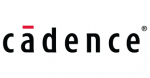 Website Cadence
The candidate will work closely with customers in supporting technical campaigns by delivering product demonstrations, training, knowledge transfer, services delivery, and onsite support. The candidate will have knowledge of the Cadence or competitive tool set in the context of multiple flows including high speed PCB design and electrical constraints definition. Design experience and industry knowledge of current PCB design and manufacturing process. Candidate should have experience in design and business process definition and workflow management. Experience with cloud platforms including distributed architectures is desirable.  Ability to present and clearly articulate solutions in front of medium to large groups is required.
The candidate needs to have the ability to analyze customer's environment and evaluate appropriate solutions. Be knowledgeable and aware of competitive technologies. Anticipates technical issues and develops creative solutions before they become a problem. Takes technical lead on wide range of projects. Ability to understand schematic and PCB team design and data management.  Able to work on-site with customers without supervision. Able to communicate effectively with Cadence R&D, Product Engineering, Marketing and with customers. Understands customer success criteria and is committed to customer success.
Position Requirements: 
Master's degree in Electrical or Electronics Engineering with any related experience.   Knowledge of electronics industry with course background in Signal Integrity, Power Integrity, Electromagnetics, Thermal, and RF is desirable.  Candidate should have experience in schematic capture, PCB design, simulations.  The candidate must possess excellent written and verbal communication skills.  Ability to present and clearly articulate solutions individually, and in front of medium to large groups is essential.
Share this post via:
---