Senior Salesforce Architect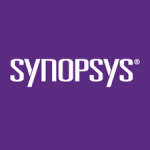 USA – California – San Francisco
Job Description and Requirements
At Synopsys, we're at the heart of the innovations that change the way we work and play. Self-driving cars. Artificial Intelligence. The cloud. 5G. The Internet of Things. These breakthroughs are ushering in the Era of Smart Everything. And we're powering it all with the world's most advanced technologies for chip design and software security. If you share our passion for innovation, we want to meet you.
Our Software Security and Quality business is all about building secure software—faster. That starts with our static analysis, software composition analysis, and dynamic analysis so our customers can build security and quality into the DNA of their code at any stage of the software development lifecycle and across the supply chain. All while minimizing risks and maximizing speed of application development.
We are looking for a Senior Salesforce Architect to join our team.
Does this sound like a good role for you?
As the Senior Salesforce Architect, you will join a team of a high performing IT team within the Synopsys Software Integrity Group, which is responsible for the overall architecture, design, implementation, and support of solutions in the Salesforce.com and other business applications environment. This requires the ability to demonstrate knowledge, skills, and capabilities to build and design high performance technical solutions on the Force.com platform across all areas of domain expertise including the ability to architect and design applications using Sales Cloud, Service Cloud, Community Platform, APEX, Visual Force, Chatter, the Force.com platform, Salesforce, and other business applications ecosystem.
Solution, design and implement with SFDC and other application ecosystem products.

Clearly articulate Business functionality and how it can be mapped to SFDC out of the box and potential places for customization.

Scope requirements, and engage in functional analysis, technology solution design, effort & cost estimation, proposal presentation, client presentations and cross functional collaboration.

Gather and analyze business requirements, engage in customer interaction, mapping requirements to Salesforce product testing and features, and build consensus during conversation.

You will be responsible for the detailed design of technical solutions and will document the technical design and support developers throughout the development, testing and support phases.

Analyze and identify gaps in functional / business requirements and be able to effectively communicate with both business and development teams on the same.

Support the implementation of customized SFDC solutions that include Lightning components. Includes developing a thorough understanding of the business requirements then applying industry best practices and detailed knowledge of the software to design and build an optimal solution that supports the business process and meets or exceeds functional requirements.

Collaborate with cross functional teams on integration and establish integration standards for complex integrations.

Build a trusting relationship with major project stakeholders and lead them to adoption of the best solution.

Work closely with the Software implementation and Development teams to ensure the solution is technically feasible and to identify areas to reduce implementation efforts.
Key Qualifications
Bachelor's Degree (Computer Science / Information Technology) or Master's Degree

10 years of experience in SalesForce.com project implementations, and good track record in enterprise level project

Full life cycle implementation and support, hands on technical knowledge and architecture solution required

Highly experienced and a hands-on Salesforce Technical Architect in large CRM platform transformations and integrations.

Extensive experience in Sales, Marketing, Service, and Communities cloud platforms

Should have at least 3-5 years of experience in architecting and leading large Lightning transformation initiatives

Good knowledge of Force.com platform (i.e. Visual force, Apex, Salesforce Lightning, Integration etc.)

Ability to work well in a cross functional environment; effective communication with business users in understanding requirements and providing solutions and overall Salesforce architecture guidance to align with Enterprise Architecture

Experienced in REST, SOAP API

Experienced in middleware platform integrations (Mulesoft, DellBoomi, etc.)

Hands-on experience on business process mapping

Understanding of overall SFDC architecture & landscape. Good understanding of Salesforce configurations

Strong App Exchange Product Knowledge

Strong ability to demonstrate business benefits and value to the customer of a technical solution – Excellent presentation and demonstration skills.  
Preferred Experience
SalesForce.com certification – Salesforce Certified Technical Architect (CTA) / Salesforce Domain Architect (Solution and System Architect)
Share this post via:
---