Senior Application Engineer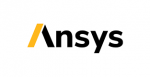 Website ANSYS
Date: Jun 1, 2020
Location: Cambridge, GB, CB1 7EG
Company: Ansys
Ansys is the global leader in engineering simulation, helping the world's most innovative companies deliver radically better products to their customers. By offering the best and broadest portfolio of engineering simulation software, Ansys helps companies solve the most complex design challenges and engineer products limited only by imagination.
ANSYS is the WW leading simulation software company. Engineering simulation has become a key area of product development. It is recognized as instrumental in the digital transformation of industries: simulation and analysis tools are a key technology to reduce the use of physical prototypes, to replace with their digital version. With a connected product (IoT), simulation provides predictive analysis for product maintenance and increased performance.
The Senior Application Engineer position encompasses all the technical support of our customers, the provision of technical credibility in supporting our sales campaigns, and the delivery of professional services in most advanced customer engagements, within one technical team of engineers.
The position is responsible for leveraging expert-level engineering, material and data management knowledge, system integration expertise and relationships to support regional accounts with significant impact on software revenue, as well as for helping customers to solve complex material data management problems using ANSYS software products.
This position requires a passion for applying advanced technologies to custom use case scenarios in order to help customers with their specific situation. Thus, collaboration with ANSYS product development to understand current and future ANSYS product capabilities as well as to influence the product roadmaps is an essential part of this role as well.
ESSENTIAL FUNCTIONS
Customer care:
Improve customer satisfaction and productivity in using ANSYS products by providing technical support
Instruct intermediate to advanced training classes on the usage of ANSYS products
Develop and document best practices in their area of expertise
Own the customer problems, proactively engage with selected accounts to provide comprehensive solutions
Delivery of professional services for global projects which might include collaborative work with other field engineers in the same or different disciplines
Business support:
Work independently to analyze technical needs, requirements, and state of a customers' current infrastructure, operations, engineering workflows, material information management and product development processes
Articulate ANSYS' value proposition to end users and engineering managers
Create and demonstrate simulation solutions to streamline customer workflows
Support to product creation:
Provides input to product development to improve ANSYS products
Self-Development, professional growth and knowledge sharing:
Learn from customer activities – industry specific applications, key business initiatives…
Deepen expertise on selected applications lead application specific groups of AE's – within discipline
Participates in internal corporate initiatives to share knowledge and best practices
JOB MINIMUM REQUIREMENTS AND QUALIFICATIONS
BS in engineering
A minimum of 5 years of experience in an engineering software environment
Experience in a customer-facing role
Demonstrated use of relevant ANSYS software or knowledge of other commercial CAE, CAD, EDA software packages
Thorough understanding of one or more of Product Development Process, PLM System Integration and/or Materials Data Management
Scripting knowledge (e.g. Python)
Strong interpersonal and communication skills, with the ability to facilitate and conduct webinars and presentations to customers
Demonstrated skills in writing and presenting in fluent English
OTHER INFORMATION
MS or PhD degree a plus
Experience in the use of CAE, PLM or Materials Information Management software is a plus
Practical knowledge of agile project management
Fluent in other European languages would be desirable
Ability to travel up to 40%
Share this post via:
---