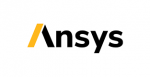 Date: Apr 17, 2020
Location: Cambridge, GB, CB1
Company: Ansys
Ansys is the global leader in engineering simulation, helping the world's most innovative companies deliver radically better products to their customers. By offering the best and broadest portfolio of engineering simulation software, Ansys helps companies solve the most complex design challenges and engineer products limited only by imagination.
With our extensive experience winning and delivering industry and government-funded Collaborative R&D projects, this is an excellent opportunity to develop your R&D and project management skills in a successful and supportive environment. The collaborative projects you will be involved inform an important part of our product development, helping to enhance the resulting products by working closely with leading industrial and academic partners.
Working closely with the relevant product managers as well as other stakeholders internally and externally you will be responsible for defining, bidding for and delivering such projects across our diverse business areas.
This role will appeal to someone with a strong background in materials science or engineering, with business development, project management and networking experience.
You will assist in the delivery of Ansys Granta's product roadmap by winning and managing the delivery of Collaborative R&D projects, ensuring that these are technically and commercially successful, both externally and internally. To these ends you will:

Work with stakeholders to translate product requirements and strategic plans into successful project deliverables.

Contribute to winning proposals for funding in collaboration with project partners and internal stakeholders.

Attend regular project meetings in the UK, mainland Europe and possibly further afield.

Manage project technical delivery in support of product development, including negotiating necessary changes to project scope, in order to maximise the relevance of project delivery.

Manage and lead exploitation and dissemination opportunities, ensuring IP is secured for Ansys Granta. 

Manage project delivery with the assistance of Project Technical Leads, liaising with internal teams to manage time and resources efficiently.

Prepare project forecasts, manage project spend and report internally and externally providing input to project audits.

You will be an important representative of our vision, mission, and values within the UK, European and global R&D community. As part of this you will:

Build and maintain your subject matter expertise in this area, establish networks of collaboration and generate goodwill, introductions, and opportunities for the business.

Attend relevant industry working groups and committees. Reflecting industry requirements and trends to shape the future direction of our products.

Work closely with key stakeholders internally and externally to help shape and enable the continued delivery of a strong strategic vision and product portfolio

Be qualified to PhD level in materials science or related science or engineering discipline.

Experience at delivering projects and/ writing proposals within the Horizon 2020 or InnovateUK funding schemes.

Have excellent interpersonal skills and the ability to establish and maintain strong professional relationships.

Have strong project management skills and relevant experience – ideally being accredited to Prince2 Practitioner or an equivalent relevant project management standard.

Strong commercial awareness with an interest in business development, and ideally some experience in this area.

Have an organized and self-motivated approach to work, with good time management skills and the ability to work to tight deadlines.

Be able and willing to travel on a regular basis
Share this post via:
---