Database Administrator II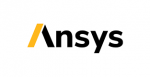 Website ANSYS
Date: Apr 17, 2020
Location: Canonsburg, PA, US, 15317
Company: Ansys
ANSYS is the global leader in engineering simulation, helping the world's most innovative companies deliver radically better products to their customers. By offering the best and broadest portfolio of engineering simulation software, ANSYS helps companies solve the most complex design challenges and engineer products limited only by imagination.
SUMMARY
The Database Administrator ("DBA") implements, supports, and documents databases to support ANSYS business units.  This role is responsible for meeting data storage requirements, meeting database availability and performance guidelines, and collaborating with other IT functions to implement, and support end to end business processes. The DBA will work independently with minimal supervision and coordinate with other business and IT staff for work on small projects.
This role has a dual focus on Oracle and Microsoft SQL Server database technology, and the successful candidate will have documented experience as a systems DBA in both environments.
RESPONSIBILITIES
• Support, monitor, and configure the ANSYS Oracle and Microsoft SQL Server database environment.
• Monitor and forecast data storage requirements for ANSYS database projects.
• Configure and test DR (Disaster Recovery) and HA (High Availability) database exercises.
• Support environment changes and provisioning of users into ANSYS databases and systems.
• Collaborates with other IT functions to design and implement solutions for complex problems and supports end-to-end business processes.
• Documents processes and procedures that contribute to ANSYS data best practices and standards.
• Works independently with minimal supervision.
MINIMUM QUALIFICATIONS
• Bachelor's degree in Information Technology, Computer Science or related field.
• Minimum of 3 years related experience supporting CRM, ERP, HCM, website or other enterprise relational databases.
• Minimum of 3 years of experience in database configuration and tuning, developing database backup and recovery solutions, high availability and disaster recovery configuration, and database monitoring.
• Experienced in both T-SQL and PL-SQL languages.
• Demonstrated ability working in collaborative team environments with other DBAs and developers, executing against priorities, and achieving results.
PREFERRED QUALIFICATIONS
• Superior interpersonal skills, including excellent written and oral communication skills
• Strong time management and decision-making skills, drive for results and good organizational skills
• Ability to work efficiently and effectively in a dynamic, fast-paced environment
Share this post via:
---