Senior IT Asset Management Analyst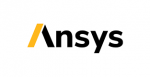 Website ANSYS
Date: Apr 17, 2020
Location: Canonsburg, PA, US, 15317
Company: Ansys
ANSYS is the global leader in engineering simulation, helping the world's most innovative companies deliver radically better products to their customers. By offering the best and broadest portfolio of engineering simulation software, ANSYS helps companies solve the most complex design challenges and engineer products limited only by imagination.
SUMMARY
A Senior IT Asset Analyst is responsible for contributing and adhering to the processes and standards put into place for managing IT Assets, managing costs, and optimizing hardware and software investments throughout their lifecycle.
RESPONSIBILITIES
Provide standing inventories to IT project teams for reallocation.
Develops, defines metrics illustrating full optimization of IT Assets inventories.
Coordinate and facilitate IT budget and forecast planning meetings across Business Units.
Develop and communicate metric reports and executive dashboards on a monthly or as needed basis.
Reviews software license models before procurement to effectively manage and optimize the purchase, deployment, maintenance, utilization, and compliance of software applications throughout their lifecycle.
Identifies and escalates software license compliance issues based upon business, security, and legal risk.
Understanding of accounting principles and management of fixed assets in order to support Finance on the proper booking of IT assets.
Assist Finance with reconciliation of fixed IT Assets, historical data interpretation, depreciation and write offs.
Identify and drive process improvement solutions to increase accuracy, compliance, and efficiency.
Develop, track and continually improve Key Performance Indicators (KPI's) and Critical Success Factor (CSF's).
Conduct internal software license audits and inventories for newly acquired companies.
Improve the automation for software license compliance.
MINIMUM QUALIFICATIONS
Bachelor's degree in Business Administration, Finance, or related field required, (High School Diploma with 5 years of relevant work experience can substitute for bachelor's degree)
A minimum five years of related work experience required, including three years of IT Asset Management or IT Financial Management
Ability to work within a fast-paced, deadline-oriented environment with minimal supervision
Strong organizational skills with a high attention to detail and accuracy
Ability to define problems, collect & analyzes data, establish facts, and draw valid conclusions
Intermediate skills in Microsoft Word, Outlook, Excel and PowerPoint
Ability to read and comprehend instructions, policies and procedures
Strong written and verbal communication skills; Ability to present complex data to groups of internal and external customers in a clear and concise manner
Share this post via:
---