Principal Product Engineer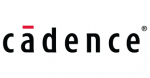 Job Description:
• Implement the high-performance core in the foundry advanced process technologies
• Collaborate with R&D to deliver high quality Cadence Innovus Platform solutions to Cadence customers
• Develop or integrate digital design flow/tools with Cadence methodologies and technologies into Foundry advanced process technologies
• Ability to analyze, communicate and lead resolution of complex technical issues for customers and team members.
• Proactively seeks more information to address issues/problems. Understands how and where to obtain and utilize resources effectively to resolve issues and problems.
Profile Requirements:
• Technical experience and knowledge listed below are required: – At least 8 years back-end expertise from Floorplan to GDS tapeout – Familiar with APR tools (Innovus, ICC2) – ASIC design flow customization and development
• Being familiar with Cadence Digital Design Encounter Platform (Innovus, Genus, Tempus etc.) is much preferred.
• Effective interpersonal communication and analytical skills are essential.
• Good communication of oral and written English is required.
• Strong Foundry process knowledge and experience recommended
• Passion, teamwork and customer focus.
• "Can-Do" attitude
Share this post via:
---