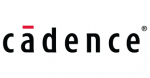 Website Cadence
Would need to work on  Windows & Linux OS administration and do HW (laptop , desktop & server ) breakfixes.
Would need to understand Cadence Computer environment comprising of LDAP/NIS authentication, Storage, Virtualized servers/desktops, etc.
 Work with IT ticketing process to work on all supportwork.
Would be required to use communication tools such as email , conferencing bridge, Jabber and Video conference.
Share this post via:
---