Principal Application Engineer – Methodology Service and Consulting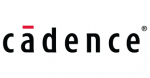 Position Description:
To provide key technical support in digital IC design implementation, product demonstration, and sales presentations.
To demonstrate strong ability and to be hands-on in RTL-to-GDSII design methodology, for challenging low power, high performance design for 200MHz to several GHz big chips.
You will be working with internal and external customers for various design.
The job responsibility covers all the key phases of implementation including RTL analysis, Synthesis, Design

planning/optimization,

timing verification, test insertion, physical design, CTS, STA, MMMC, timing closure and power optimization.

You will assist in technical evaluation, assessment and delivery of concurrent ASIC/SoC designs.
To play a leading role among other team members, while receive little instruction on routine and general assignments.
You will also be able to lead some junior engineers to execute several HLB among customers to deliver result in time with requested quality.
Position Requirements:     
A master's degree is essential and 5+ years' experience in IC design, electronic engineering or computer science applications. or bachelor's degree with 6+ years' experience.
Tape out experience in, 28nm or below technology (down to 5nm), be insightful to make enhancement for design

methodology/flow/script.

Ability to understand and articulate technical issues, (and knowledge of) design products and their applications.
Good communication skill and self-manage attitude. Fluent English in Speaking is must. Japanese or Korean speaking is a plus.
Requires working knowledge of one or more programming languages, and effective communication and soft skills.
Working experience in multi-nation IC design house is a plus.
Share this post via:
---