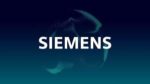 Website Siemens EDA
The Simcenter Engineering & Consulting division of Siemens Digital Industry Software has an immediate need for an engineer with Control System Engineering experience.T
he position is located in Chengdu (China) and involves direct customer interaction and cross-organization teamwork.The successful candidate must be willing to locate to Chengdu and has special interest and application know-how in the automotive and/or aerospace industry.
In his line of duty the candidate will be responsible to execute simple or complex projects off-site and be present at customer's premises on regular basis.Besides the obvious technical skills required, effective team-work, good communication, personal sense of ownership, creativity and willingness to learn will be seen as valuable assets for this job.
Prerequisites & ESSENTIAL FUNCTIONS
– Min. Master's Degree in Engineering, Electrical, or Mechanical Engineering
– 2+ years of demonstrated industry experience in Controls Systems Engineering and Model Based Systems Engineering (MBSE)
– Demonstrated industry experience in developing and testing control algorithms and generating control software using MathWorks tools such as MATLAB, Simulink, Stateflow and Coder
– Ability to analyze processes and help make improvements based on knowledge of electronics, engineering, and mechanics.
– Understanding of fundamental of behavior and plant model development and the application to architecture or system design.
– Understanding the link between Controls & Hardware for real time simulation and validation
– Technical proficiency in Python programming & Python Development experience for automation and integration. Experience with other programming languages is a plus.
– Experience with Automation (GUI development and script driven simulation)- Solid foundation in software validation techniques
– Willingness to travel and perform on-site work at customers
– Fluency in spoken and written Chinese and English languages (necessary to transfer information and report/interact with global team/customers)
– Ability to effectively communicate to a large spectrum of engineering disciplines as well as non-technical stake-holders
– Good presentation and interpersonal skill
– Ability to work both independently and as part of a global team
– Ability to understand new concepts quickly and apply them accurately in an evolving environment and organize work assignments to meet established timetables.
Additional technical requirements (optional skills)
– Experience in controller logic modeling in MATLAB/Simulink/Stateflow
– Experience in automatic code generation using MATLAB/Simulink Coder
– Experience in plant modelling complex systems using (such as vehicle dynamics, powertrain, electric machines, advanced driver – assistance systems)Siemens Simcenter Amesim platform simulation environment or other commercial tools such as Matlab Simulink.
– Experience in dSPACE HIL environment (SCALEXIO, ConfigurationDesk, ControlDesk, AutomationDesk)
– Expertise in automotive communication busses (such as CAN, LIN, Ethernet)
– Experience in Diagnostics and protocols (OBD2 and UDS)
– Experience in automotive development tools such as CANoe/CANape/CANalyzer, INCA
Organization: Digital Industries
Company: Siemens Industry Software (Shanghai) Co., Ltd.
Experience Level: Experienced Professional
Job Type: Full-time
Share this post via:
---