Lead Application Engineer, SPDM (m/f/d)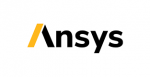 Date: May 30, 2020
Location: Darmstadt, DE, 64283 Otterfing, DE, 80331 Toulon, FR, 83137 Montigny-le-Bretonneux, FR, 78180 Munich, DE, 80331 Lyon, FR, 69001 Sheffield, GB, S1 2JE Cambridge, GB, CB1 7EG Paris, FR, 78180
Company: Ansys
Ansys is the global leader in engineering simulation, helping the world's most innovative companies deliver radically better products to their customers. By offering the best and broadest portfolio of engineering simulation software, Ansys helps companies solve the most complex design challenges and engineer products limited only by imagination.
SUMMARY
The Lead Application Engineer for Simulation Process and Data Management (SPDM) is a strategic member of the EMEA Field Engineering organization. The Lead Application Engineer, SPDM is responsible for leveraging advanced-level engineering and product development knowledge to design enterprise-level solutions to enable customers to utilize more effectively advanced simulation technologies throughout their product development and engineering processes.
The successful candidate works closely with sales to evaluate customer's as-is product development processes and environment. According to the evaluated as-is state, the Lead Application Engineer, SPDM uses her/his deep understanding of the ANSYS simulation tools to design appropriate solutions which enable customers to efficiently integrate the power of simulation into their specific Product Lifecycle. The successful candidate collaborates closely with the SPDM implementation specialist to ensure the appropriate implementation of the designed solution.
RESPONSIBILITIES
Lead/Assist in coordinating and executing all technical activities throughout the sales opportunity such as customer meetings and product presentations, demonstrations and evaluations
Analyze business and technical needs, requirements, and the state of a customer's current infrastructure, operations, and engineering workflows
Utilize the ANSYS SPDM platform as the foundation for building complete solutions that transform customer product development processes to facilitate more engineering in the digital domain by leveraging simulation
Participate in internal corporate initiatives to further enhance the solution suites, presales/sales enablement and business growth
Be a team player who can collaborate effectively with all key ANSYS and customer stakeholders including sales, product development, project management, implementation engineers, and end users
MINIMUM QUALIFICATIONS
Bachelor degree in Engineering
A minimum of 8 years of experience in an engineering software environment
Experience with enterprise class product development systems like PLM, PDM, ALM, and ERP
Logical problem-solving approach and the ability to clearly communicate the situation and proposed solution to the customer
Projects a professional image and strong business acumen during customer interactions
Self-starter who possesses a sense of urgency, strong organizational and follow up skills
PREFERRED QUALIFICATIONS
MS or PhD degree a plus
Proven track record of architecting solutions in the PLM context, preferably with ARAS Innovator or other commonly used PLM systems
Good understanding of web architecture, distributed systems and web APIs (such as REST, gRPC etc.)
Experience with DevOps/continuous integration
Practical knowledge of agile project management
Ability to travel up to 50%
Share this post via:
---