Senior Data Analyst – Sales Compensation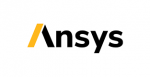 Website ANSYS
Date: May 30, 2020
Location: Canonsburg, PA, US, 15317
Company: Ansys
Ansys is the global leader in engineering simulation, helping the world's most innovative companies deliver radically better products to their customers. By offering the best and broadest portfolio of engineering simulation software, Ansys helps companies solve the most complex design challenges and engineer products limited only by imagination.
SUMMARY
The Senior Analyst must work with appropriate business leaders as well as IT professionals in summarizing and communicating data inconsistencies, developing efficient and effective analytical reporting models.
The role requires the right combination of leadership skills, innovative analytical skills, and relevant industry expertise The senior analyst collaborates and collects analytical data from all global sales operations functions to provide a comprehensive overview of the business affairs to management.
RESPONSIBILITIES 
Reporting:

Prepare customized and standardized reports for the sales leadership team
Collect, analyze, evaluate and report data in support of ongoing business initiatives
Develop predictive metric reports
Conduct CRM data analysis
Provide monthly and quarterly analysis reports to the sales leadership team
Forecasting/Planning

Assist management in developing and reviewing the budget and sales forecast
Coordinate sales reporting and forecasting process for all sales channels
Assist in the development, implementation, administration and maintenance of the organization's sales planning and forecasting tools
Analyze the forecasting and plan achievement data to support the sales organization in achieving the sales goals
Data Administration/Analytics:

Interpret data, analyze results using statistical techniques and provide ongoing reports
Develop and implement databases, data collection systems, data analytics and other strategies that optimize statistical efficiency and quality
Acquire data from primary or secondary data sources and maintain databases
Identify, analyze, and interpret trends or patterns in complex data sets
Filter and "clean" data by reviewing reports and performance indicators to locate and correct program problems
Work with Sales Operations management to prioritize business and information needs
Work with IT leadership in collaboration effort with data integration and BI tools
Locate and define new process improvement opportunities
MINIMUM QUALIFICATIONS
A minimum of 5 years of work experience in sales operations, sales finance, or business data analysis
Strong analytical skills with the ability to collect, organize, analyze, and disseminate significant amounts of information with attention to detail and accuracy
Strong knowledge of and experience with BI tools, databases (SQL, Power BI, etc), and programming.
Adept at queries, report writing and presenting findings
Knowledge of data statistics and experience using statistical packages for analyzing datasets
Demonstrated proficiency analyzing large amounts of data and making recommendations based on the results
Bachelor's Degree in Business Administration or related area of study such as computer science, finance, or math
PREFERRED QUALIFICATIONS
Experience with sales coverage models, quota setting and territory alignment
Experience designing and building complex models and reports
Strong communication (written and verbal), organizational, analytical and problem-solving skills
Ability to multi-task while managing deadlines, perform well under pressure, work independently and as a part of a team
Ability to succeed in a collaborative, start-up-paced environment
Good business acumen and awareness of business trends
Experience working with sales operations or within a sales organization a plus
High degree of motivation, flexibility and creativity
Share this post via:
---