Formal Verification Engineer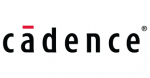 Website Cadence
Job Description
The job involves development of the Assertion Based Verification IPs for Cadence's JasperGold Formal Verification tool.  This person will work as an individual contributor responsible for design & implementation of the ABVIPs.
Minimum Qualifications:
Bachelor's Degree + 5 or more years industry experience or Masters with 3 or more years of experience as a Design Verification engineer.
Position Requirements:
– Very good understanding of HDLs (Verilog, System Verilog) is MUST
– Protocol knowledge like (AHB,AXI,APB,CHI,I2C) is MUST
– Very strong RTL design and synthesis concepts is required
– Very good understanding of System Verilog Assertion is required
– Strong analytical and problem solving skills required
– Hands on experience with HVL and VIP required
– Formal verification knowledge will be plus
– Experience in process automation with PERL/Tcl/Python scripting will be plus
– He/ she should have a good working knowledge of EDA tools (Cadence/ Others) with focus towards debugging design/ verification problems using these tools.
– He/ she should have good communication skills.
Share this post via:
---