Principal Software Engineer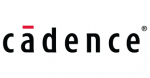 Website Cadence
Job Description:
As a member of our placement team, you will design, develop, maintain and expand on our set of cutting edge detail placement tools.
You will be working on the forefront of technology in the area of advance node lithography driven placement.
The primary responsibility is designing, developing, troubleshooting and debugging software programs on Unix/Linux platforms.
Core Responsibilities:
Lead the development and maintenance of core placement algorithms
Develop, maintain, enhance core algorithms
Interact with routing team and gigaopt team to define next generation algorithms
Do peer code reviews and maintain a high quality thread safe code & test base.
Requirement:
The candidates should have strong software programming skill with C/C++ and QoR/PPA knowledge.
Solid experience and background in EDA backend flow, including placement, timing, optimization, and routing.
Strong interest and understanding of complex software development in UNIX platformare required.
Good verbal and written presentation are must.
Good relationship to TSMC foundry and design companies a plus.
Minimum master degrees in EE or CS. PhD preferred
Share this post via:
---