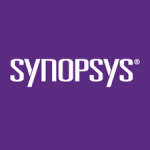 Job Description and Requirements
In this role, candidate will be part of the engineering team implementing DDR and HBM PHYs for customer ASICs and SOCs in DDR and HBM PHY Hardening service line, which includes front-end implementation, physical design, verification, design for test and ATPG. Candidate will contribute as a Senior Member of a design team, or as a Project Design Lead working with both internal and external design teams.
Ideal candidate for this role demonstrates excellent technical knowledge, strong communication skills, verbal and written, and awareness of project management issues. Keeps composure during crises and can comfortably handle risks and uncertainty. She/he has a strong desire to learn and explore new technologies. Demonstrates good analysis and problem-solving skills. Prior knowledge and experience with state of the art CAD tools (ICC2, ICV) and technologies (FinFet) is required.
Typically requires a minimum of 5+ years of related experience. Possesses a full understanding of specialization area plus working knowledge of multiple related areas. Independently resolves a wide range of issues in creative ways on a regular basis. Customarily exercises independent judgment in selecting methods and techniques to obtain solutions. Comfortable performing in project leadership role. Contributes to complex aspects of a project. Determines and develops approach to solutions. Work is independent and collaborative in nature. Provides regular updates to manager on project status. Represents the organization on business unit and/or company-wide projects. Guides more junior peers with aspects of their job. Frequently networks with senior internal and external personnel in own area of expertise.
Share this post via:
---