Corporate Marketing Engineer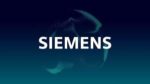 Website Siemens EDA
Job Description
The Corporate Marketing Engineer position is a great entry point into a client-facing engineering role at Mentor, A Siemens Business. As a technical pre-sales professional, you will work with cross-functional teams, Sales Representatives, Application Engineers, Marketing Program Managers, and Customer Support to uncover customers' technical needs and sales potential. In today's workforce, an Engineer with both the technical aptitude and the ability to engage with customers is highly sought after, no matter what career path you take in the future. This position offers great visibility within the organization and a potential career path as a Sales Application Engineer (AE), Account Manager (AM), Technical Marketing Engineer (TME), or Customer Support Applications Engineer. Over the past eight years, many employees in this role have advanced into key technical roles at Mentor, A Siemens Business within two years.
As a Corporate Marketing Engineer you will be responsible for driving revenue by uncovering leads for sales. You will engage key decision makers (engineers) in a technical conversation to learn about their design environment, perform a technical screen to assess sales potential, and recommend tool solutions for their design challenges. You will call (via telephone) prospects at the direction of Account Managers (ex: upgrades, cross sell, prospecting) in addition to following up on people engaging with Mentor's web site.
You'll be at the helm of innovative product introductions and responsible for showing the world just what makes Mentor Graphics so groundbreaking. Couple this with competitive pay and a very competitive benefits package, and it's not hard to see why Mentor, A Siemens Business is a leader in the industry.
Want to know first-hand what it's like to work as a Corporate Marketing Engineer?  Click here to learn more:
http://videos.mentor-cdn.com/videos/2500/lead-dev-promotion-video.mp4
Job Qualifications:
* BS/MS (Master's degree is preferred) in either EE, ECE/EET, Chemistry or Physics with semiconductor emphasis.
* Strong understanding in one or more of the following areas: RTL Design, Custom IC Layout, Physical Verification and Manufacturability (e.g. Calibre DRC/LVS, a plus)
* CMOS Integrated Circuits, IC design, Semiconductor Processing, Electromagnetics or Device physics (experience can be obtained from coursework)
* Understanding of transistor level analog and/or RF circuit design is desired;
* Knowledge and experience with IC tools such as ModelSim, Tessent, Nitro-SoC, ADMS, FastSPICE, HiPer, T-Spice, LEdit, Calibre or equivalent is preferred
* C/Tcl programming, exposure to Linux platforms, networking, and running software across multi-machine/multi-CPU grid
application skills is a plus.
* Excellent verbal and written communication skills; very self-motivated and results-oriented; able to meet specific quota goals and performance deliverables each quarter; inquisitive and a good problem solver; proficient in Microsoft Office applications: Word, Excel, and PowerPoint
* Previous experience interacting directly with prospects in a business environment is a plus.
Mentor Benefits:
Mentor Graphics believes in fostering a work environment that promotes a healthy work-life balance.  Our world class benefits package includes 401k matching, annual performance reviews/bonuses, education reimbursement, partially paid Medical/Dental/Vision insurance, Life, Short/Long Term Disability, and a generous time off plan.  Our Wilsonville site also has the following onsite: 24/7 workout facility, full service cafeteria, child development center, basketball courts, sand volleyball, and daily exercise classes
Organization: Digital Industries
Company: Mentor Graphics Corporation
Experience Level: Recent College Graduate
Job Type: Full-time
Share this post via:
---