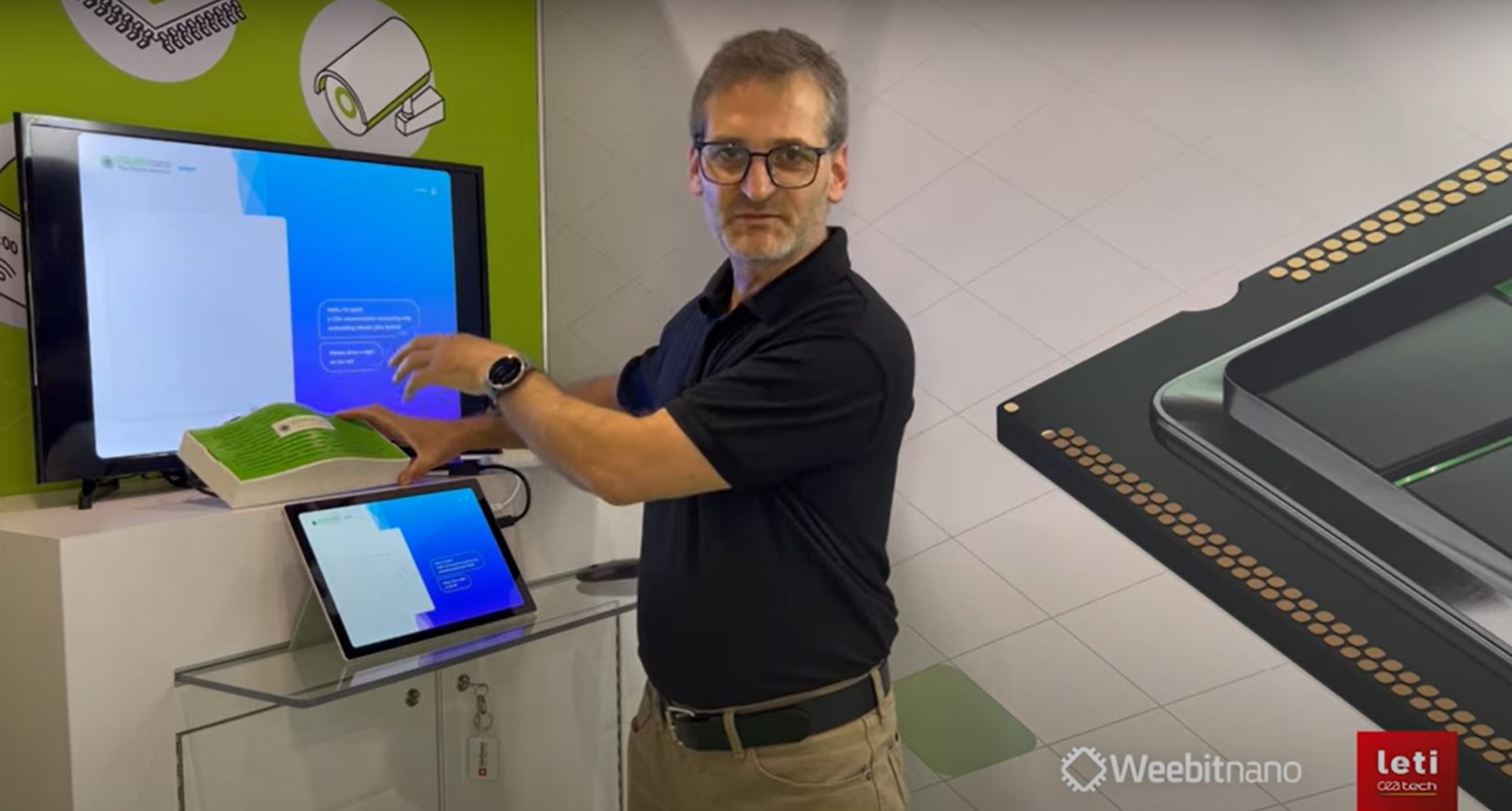 Weebit Nano, a provider of advanced non-volatile memory (NVM) IP, will be exhibiting at the Design Automation Conference (DAC) this month. As part of this briefing I shared some of the basic the details with ChatGPT to see how it would phrase things. Here is some of what it suggested: "You won't want to miss out on the epic experience awaiting you at our booth. It's going to be a wild ride filled with mind-blowing tech and captivating demonstrations that will leave you in awe!"
ChatGPT is still learning but one thing it got right is that Weebit is showing a couple of innovative NVM demonstrations. The first is a demonstration of some of the benefits of Weebit ReRAM, a silicon-proven NVM technology that has ultra-low power consumption, high retention even at high temperatures, fast access time, high tolerance to radiation and electromagnetic interference (EMI), and numerous other advantages.
The demonstration uses Weebit's first IP product, Weebit ReRAM IP in SkyWater Technology's S130 process. For the demo, the ReRAM module is integrated into a subsystem with a RISC-V microcontroller (MCU), system interfaces, SRAM, and peripherals. The demo highlights the lower power consumption of Weebit ReRAM compared to typical flash memory. It also highlights the technology's faster Write speed, which is largely due to its Direct Program/Erase capability and byte addressability. Unlike flash, which must access entire sectors of data every time it erases or writes, ReRAM only programs the bits that need to be programmed.
Weebit's second demo is a bio-inspired neuromorphic computing demo in which Weebit ReRAM runs inference tasks using CEA-Leti's Spiking Neural Network (SNN) algorithms. ChatGPT seemed particularly enthusiastic about this demo, saying, "Step into a realm where science fiction becomes reality as [this] mind-bending technology showcases the power of mimicking the human brain. It's like a sci-fi movie come to life!"
This may sound over the top, but it is pretty exciting stuff. Commonly today, neural networks are simulated using traditional digital processors and accelerators, but this is inefficient and power hungry. A more efficient approach is neuromorphic computing, which makes it possible to emulate the brain's natural operation, consuming orders of magnitude less power than today's simulations. Because a ReRAM cell has physical and functional similarities to a biological brain synapse, it's a natural candidate for implementing neuromorphic computing.
Visit the Weebit Nano booth #2224 at DAC to check out our demos and meet some of our execs and technologists. To arrange an in-person meeting email info@weebit-nano.com.
About Weebit Nano (ChatGPT)
Weebit Nano is an Israeli semiconductor company that specializes in the development and commercialization of next-generation memory technology. The company was founded in 2014 and is headquartered in Hod Hasharon, Israel.
Weebit Nano focuses on the development of ReRAM (Resistive Random Access Memory) technology, which is a type of non-volatile memory that has the potential to replace existing memory technologies like Flash and DRAM. ReRAM offers advantages such as faster read and write speeds, lower power consumption, and higher density compared to traditional memory technologies.
Weebit Nano's ReRAM technology is based on silicon oxide materials and utilizes a cross-point array architecture. This allows for the stacking of multiple layers of memory cells, enabling high-density memory solutions. The company's technology has potential applications in various fields, including consumer electronics, artificial intelligence, Internet of Things (IoT), and data storage.
Also Read:
Weebit ReRAM: NVM that's better for the planet
How an Embedded Non-Volatile Memory Can Be a Differentiator
CEO Interview: Coby Hanoch of Weebit Nano
Share this post via: