Podcast EP164: How Weebit Nano is Disrupting the Memory Market with Coby Hanoch
Dan is joined by Coby Hanoch, Coby joined Weebit Nano as CEO in 2017. He has 15 years of experience in engineering and engineering management roles, and 28 years of experience in sales management and executive roles.
Coby explains the unique features of Webit Nano's non-volatile ReRAM technology. He explores the technology's extended compatibility across advanced process nodes and its speed and power advantages as compared to more traditional approaches such as flash. He discusses current and future deployment for both embedded and discrete applications.
The views, thoughts, and opinions expressed in these podcasts belong solely to the speaker, and not to the speaker's employer, organization, committee or any other group or individual.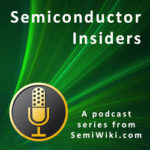 Share this post via:
---