Flash memory cards and solid-state drives (SSDs) provide high-performance storage in many devices and systems today. While the flash chips inside cards and SSDs provide raw capacity and performance, they must be combined with an intelligent flash controller to achieve the reliability system designers and consumers need. A new product guide from Hyperstone provides an overview of their high-reliability flash memory controllers, their accompanying feature sets, and available software tools.
Critical features of advanced flash controllers
When people think of flash storage, the first thing that comes to mind is capacity. Innovative fabrication techniques continue driving flash chip density higher. Stringing together flash chips to reach the required amount of storage in a memory card or SSD is the easy part. Flash controllers add critical features to make flash storage more efficient, durable, and reliable under real-world conditions.
Here are five necessary flash memory controller features:
Wear leveling. Flash chips specify a minimum write cycle endurance – how many write cycles each cell can withstand. The entire storage card wears out prematurely if a subset of flash cells is used repeatedly. Wear-leveling techniques distribute the use of flash cells across all the chips, providing even wear and extending life for the entire card.
Power fail protection. Interrupting a flash write before completion can corrupt data and leave cells temporarily unusable. Power fail protection helps write cycles complete using brief capacitive hold-up mechanisms.
Write management. Flash write cycles are a delicate dance of power supply changes and signal timing constraints to set a physical state in a cell. A flash controller offloads the host processor from managing the details, completing the cycle from a simple write command, and allowing the host to move on to other tasks.
Error correction coding. Various encoding schemes enabled with extra stored bits with words can help detect and correct bit errors on the fly. BCH is a commonly used code, alongside algorithms such as LDPC.
Data refresh. Flash storage is regarded as non-volatile, where cells retain their programmed state with power off. However, cell programming tends to degrade if power is left off for extended periods. Data refresh cycles read and re-write cell states in the background, restoring their full retention strength.
A range of flash controllers for different applications
Other variables come into play for NAND-based flash solutions, including cost, maintenance (considering onboard embedded flash versus a card that can be easily exchanged), and system-level redundancy. It's essential for OEMs choosing a flash controller to be able to tune both the hardware and the firmware to their needs.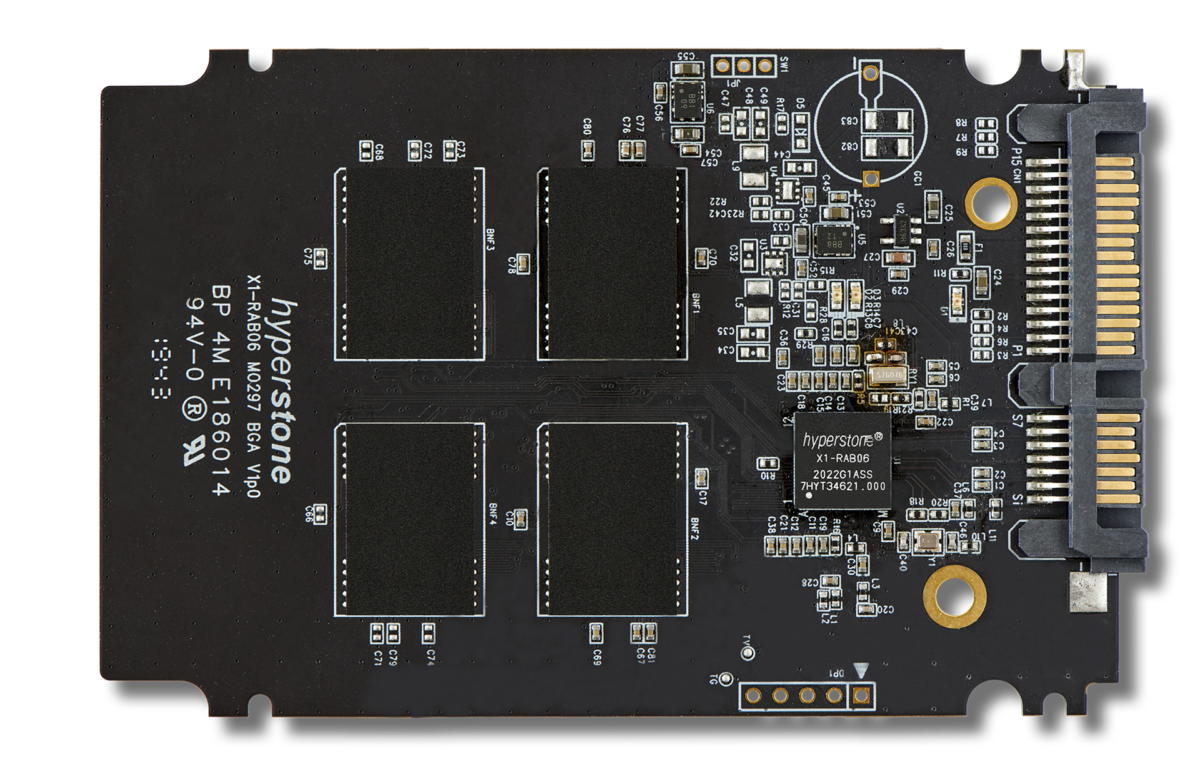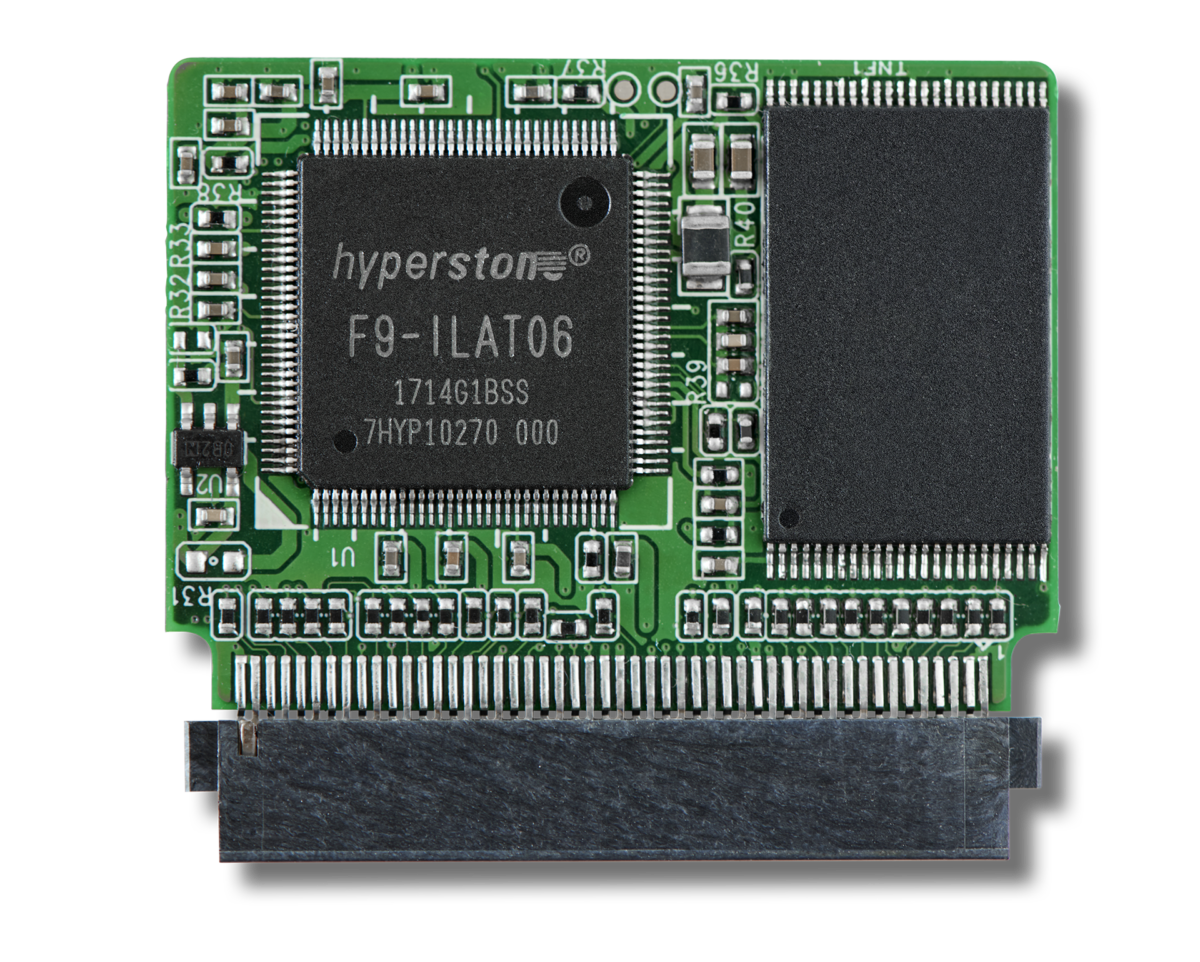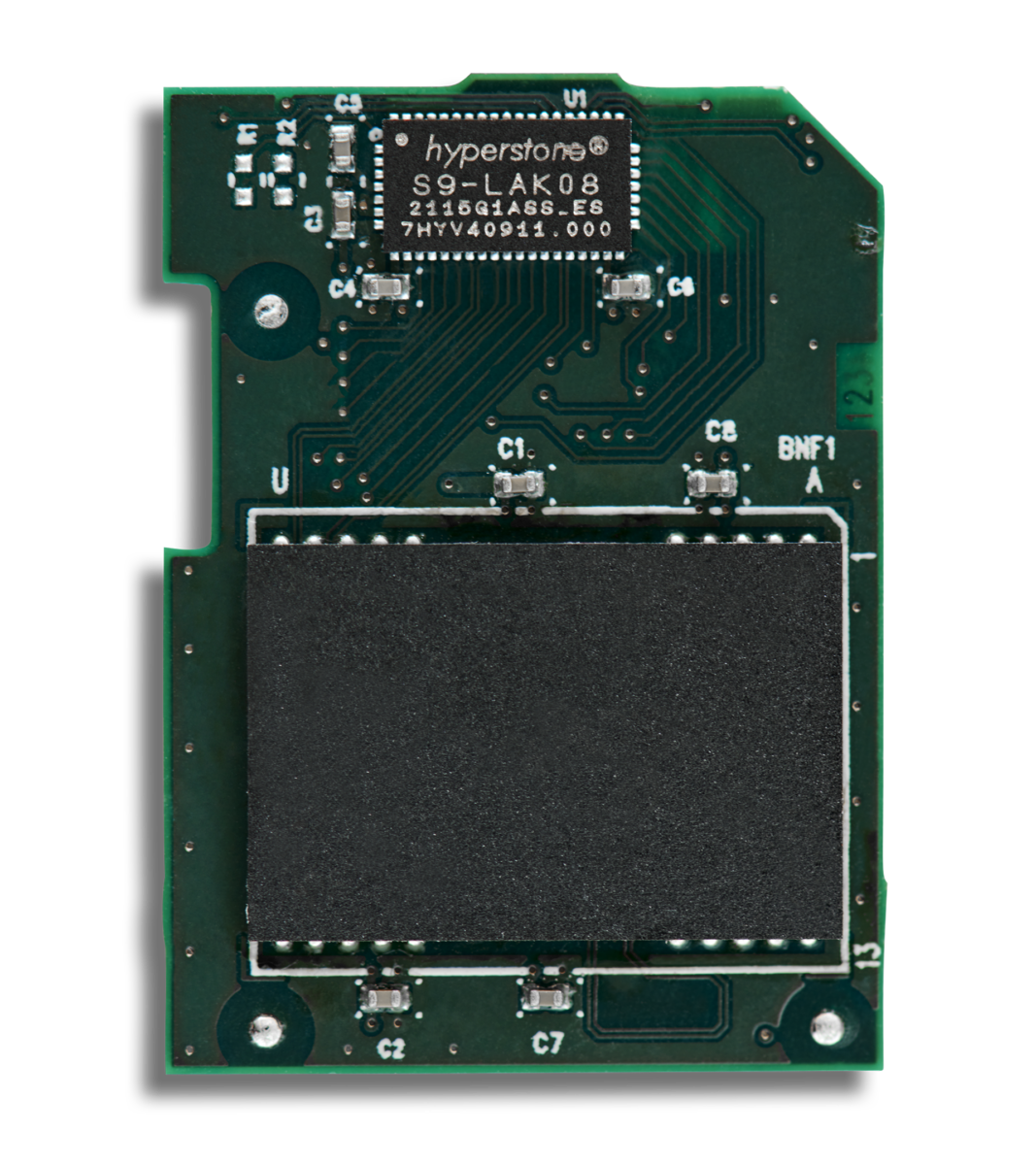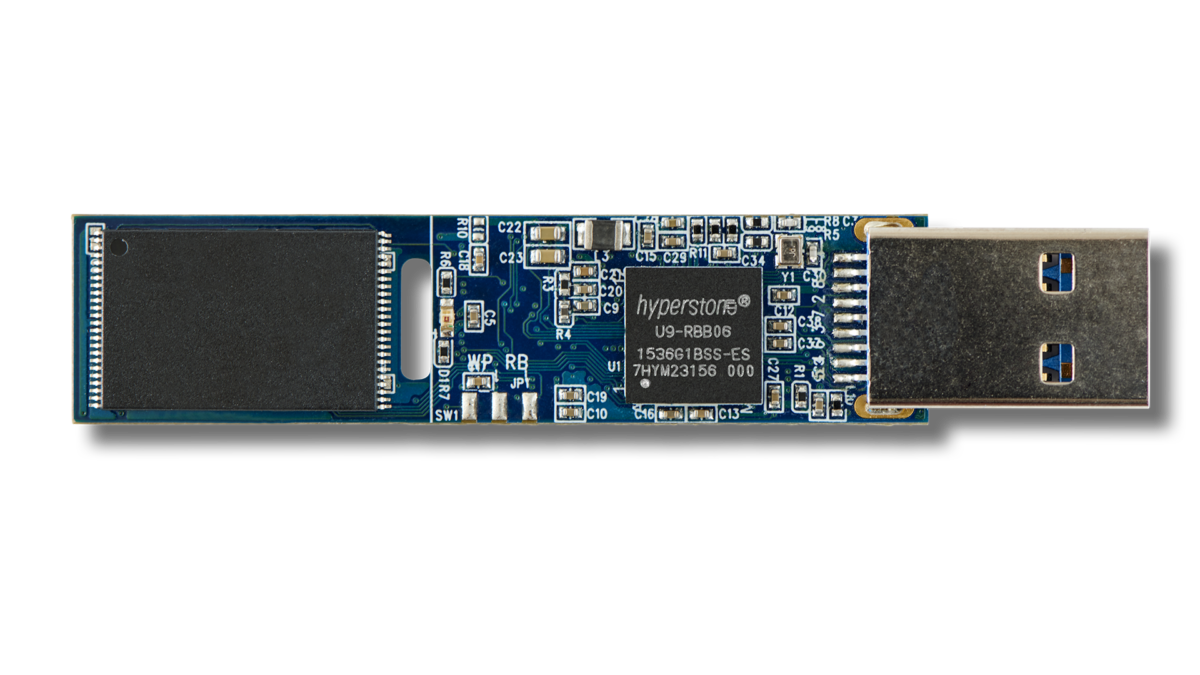 Hyperstone's portfolio of NAND flash memory controllers targets a wide range of demanding solutions across various interfaces. From Serial ATA (SATA) and Parallel ATA (PATA) solid-state disks (SSDs), Disk-on-Module (DoM), Disk-on-Board (DoB), embedded flash solutions, USB and flash cards such as CompactFlash, SD, and microSD, Hyperstone is constantly developing and optimizing both their hardware and firmware. The hyMap® firmware comes with many standard features and is customized for each flash application. Additionally, an API is available alongside specific controllers, allowing  customers to add extra security features to those controllers. Software tools to assist in life expectancy estimation, factory pre-configuration of flash, and in-use performance analysis complete the Hyperstone portfolio.
To learn more about Hyperstone flash controller products for reliable storage solutions, visit the NAND Flash Memory Controllers product portfolio page – the product guide is downloadable by clicking a button shown.
Also Read:
CEO Interview: Jan Peter Berns from Hyperstone
Share this post via: