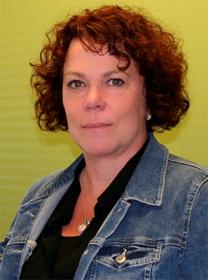 Having spent my entire thirty plus year career in semiconductors and design enablement I have seen quite a change in diversity. When I first started I remember thinking that height and weight was the only diversity here in Silicon Valley. My wife really noticed it when she attended her first Design Automation Conference in 1985 and was shocked to see that she was one of the only women in a sea of men.
That changed quite quickly during the fabless semiconductor transformation when the foundries and the design enablement ecosystem became an integral part of the semiconductor industry. This brought all sorts of diversity and this diversity is clearly responsible for the amazing success we have experienced over the last 30 years, absolutely.
The Marie R. Pistilli Women in Electronic Design Award (named after the late Marie R. Pistilli, organizer of DAC) is an annual honor that recognizes individuals who have contributed to the advancement of women in EDA. I am quite honored to say that I have worked with quite a few of the recipients including this year's winner Anne Cirkel:
Past Recipients of the Marie R. Pistilli Award
54th DAC, 2017 – Janet Olson, Synopsys, Inc.
53rd DAC, 2016 – Soha Hassoun, Tufts University
52nd DAC, 2015 – Margaret Martonosi, Princeton University
51st DAC, 2014 – Diana Marculescu, Carnegie Mellon University
50th DAC, 2013 – Nanette Collins, Nanette V. Collins Marketing, and Public Relations
49th DAC, 2012 – Dr. Belle W. Y. Wei, San Jose State University
48th DAC, 2011 – Limor Fix, Intel Corp.
47th DAC, 2010 – Mar Hershenson, Magma Design Automation, Inc.
46th DAC, 2009 – Telle Whitney, Anita Borg Institute
45th DAC, 2008 – Louise Trevillyan, IBM Research Center
44th DAC, 2007 – Jan Willis, Cadence
43rd DAC, 2006 – Ellen Yoffa, IBM
42nd DAC, 2005 – Kathryn Kranen, Jasper Design Automation, Inc.
41st DAC, 2004 – Mary Jane Irwin, Penn State Univ.
40th DAC, 2003 – Karen Bartleson, Synopsys, Inc.
39th DAC, 2002 – Ann Rincon, AMI Semiconductor
38th DAC, 2001 – Deidre Hanford, Synopsys, Inc.
37th DAC, 2000 – Penny Herscher, Previously Cadence
Anne Cirkel to Receive Marie R. Pistilli Women in Engineering Achievement Award
Past DAC General Chair and Technology Marketing Executive honored for her contributions to the EDA industry

In response to the award, Dr. Wally Rhines, CEO and President of Mentor, a Siemens Business, said, "I'm delighted that Anne's contributions to our industry are being honored with this prestigious award. She has been a tireless advocate within Mentor for the design automation community and its flagship conference. As one of our most senior female executives, she is a superb role model for the leadership generations to come."
Exactly!
Before joining Mentor 18+ years ago, Anne started her career in EDA with Viewlogic and Analogy. The Award will be presented during the 55th DAC General Session Awards on Monday, June 25, 2018 at Moscone West, San Francisco, CA. I hope to see you there.
Congratulations Anne!
About DAC
The Design Automation Conference (DAC) is recognized as the premier event for the design of electronic circuits and systems, and for electronic design automation (EDA) and silicon solutions. A diverse worldwide community representing more than 1,000 organizations attends each year, represented by system designers and architects, logic and circuit designers, validation engineers, CAD managers, senior managers and executives to researchers and academicians from leading universities. Close to 60 technical sessions selected by a committee of electronic design experts offer information on recent developments and trends, management practices and new products, methodologies and technologies. A highlight of DAC is its exhibition and suite area with approximately 200 of the leading and emerging EDA, silicon, intellectual property (IP) and design services providers. The conference is sponsored by the Association for Computing Machinery's Special Interest Group on Design Automation (ACM SIGDA), the Electronic Systems Design Alliance (ESDA), and the Institute of Electrical and Electronics Engineer's Council on Electronic Design Automation (IEEE CEDA).
Share this post via: