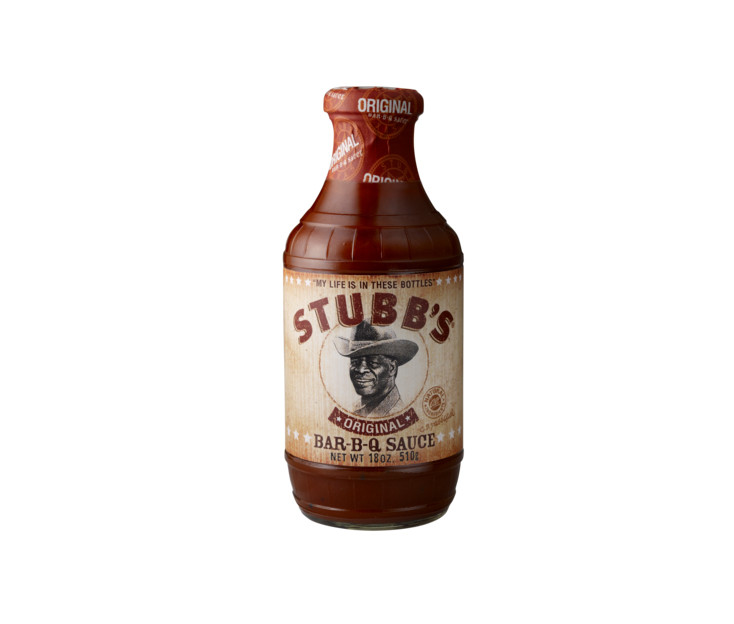 I already wrote about Franklin Barbecue, by some rankings the best in the whole country. If you want to go there you must be there early. They start serving at 11am and run out of food around 1pm. Closed on Monday.
But there are other barbecue and similar places near the convention center. Since I'm not an Austin native (we'll be back in my comfort zone the next couple of years since I live in San Francisco) I gathered local knowledge.
IronWorks– walking distance around the corner from the convention center; a well-known great, local BBQ…an Austin icon…
Iron Works Located on 100 Red River St. The place is very rustic, but when you walk in, the smell will keep you there (happily) until you get your order. It really is not much to look at, but the baby back ribs are to die for. They are also known for their beef brisket and sausages, and I have heard that many people drive for miles to get their brisket, but I use to drive 6 hours for their ribs. Side orders are just OK, nothing to write home about, but you will leave there with a smile on your face, if you like smoked meat. Lest I forget, you will be hot in the summer (no AC) and cold in the winter unless you get to sit by the wood burning fireplace. Their sauce is a great ketchup based thick sauce. 5 min. walk
Stubbs– one of the fun historical places for BBQ and great music downtown…you may know Stubb's famous BBQ sauce you can see in most grocery stores across the country.
Stubbs Located at 801 Red River St. This is a hard one to place among my top 5. The fact that it is Stubb's BBQ, could be swaying my opinion, as it is one of the biggest tourist draws in Austin. It's almost like The Bluebird restaurant in Nashville, you go for the music and the food is good too. However, this BBQ is REALLY good too! Their sauce is ketchup based sauce and is nationally famous. It is good but it is not the best of these others on my list. But there is just something about Stubb's that keeps me going back. Maybe the fact that the first time I stopped there to eat, I found out just by happenstance that Willie was playing at their amphitheater that night, all I had to do was kill an extra 2 hours there, and I could see Willie Nelson. I don't drink alcohol but it was still an easy task. First of all my wait for a table was almost an hour, so that killed one of those hours, then we just took our time eating and that was really easy. I have had their sampler and that comes with smoked brisket, sausage and chicken. The brisket was just good, nothing to write home about, but the sausage and chicken was real good. Since that time, I usually have the pulled pork and it is better than most, but I have had better. 20 min walk; 5 min cab ride
Lamberts– High-class BBQ with excellent food and drink. Also, music most nights…a bit expensive, but good!
Lamberts Downtown BBQ, located at 401 West 2nd St. "Carved out of a brick-walled general store that dates from 1873, it is raising the bar (and provoking outrage among purists) with its newfangled 'fancy barbecue' : think brown-sugar-and-coffee-rubbed brisket and maple-and-coriander-encrusted pork ribs." 10 min. walk from hotel–Pricy but great food!
La Condesa– This place is special Mexican with great food and tequila drinks…one of the best in the country! 10-15 min walk, or 5 min cab ride. Pricing is a little high…but it has been voted "Best Restaurant in Austin 3 years in a row"!
Eclectic Mexican- La Condesa
Warning: One might fall in love with tequila at La Condesa restaurant—perhaps because it has Austin's largest premium selection, with over 80 varieties of 100 percent blue agave tequila, or perhaps because the passion fruit and spiced mango Margarita really is that seductive. Second warning: One might also fall in love with the space, which is vibrant, modern, and trendy and has an enviable outdoor patio that feels quiet and secluded. Third warning: One can also fall head over heels with the perfectly paired dishes, such as the Hongos y Huitlacoche (tacos with mushrooms, truffle oil, huitlacoche, and Oaxacan cheese), the elotes (Mexican-style corn on the cob), and the ejotes (grilled Texas green beans with garlic and epazote). One preparation you will never encounter anywhere else is the costillas de puerco, pork ribs glazed with spicy guava and served with sweet plantains, pickled onions, fresh cheese, green salsa, and cilantro. It is that dish that will have you booking your next trip back to Austin. (400A W. Second St.; 512-499-0300;
Moonshine– Unique Austin style food, with excellent variety and good drinks! One of my favorites!
Moonshine Patio Bar & Grill 303 Red River St. Moonshine takes you back to a simpler time. Comfortable and familiar, relaxed and easygoing, Moonshine greets guests like family. Serving up great cooking with an innovative take on classic American comfort food, Moonshine's menu satisfies even the big city tastes. For dinner, I ordered the half chicken with Dr. Pepper BBQ sauce with a side of Mac & Cheese. I think I was full about halfway through but I polished off every bite. It was absolute heaven… one of the best meals I've had in a long time. My husband had the chicken fried steak and I thought his jaw would never come off the floor when he saw it delivered. A humongous piece of tender, tasty steak covered in chicken batter and gravy.. across from Convention center…Excellent menu and food!
Share this post via: