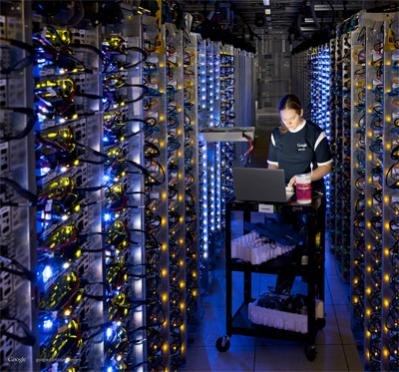 The Linley Group's Microprocessor conference in Spring is focused on Datacenters now that cloud computing and massive internal datacenters has made them so important. The conference is on February 5th and 6th. It is free to qualified people such as network equipment vendors, network service providers and so on (which doesn't include employees of semiconductor or EDA companies who have to pay).
The keynote on the first day at 9am is on Datacenter and Cloud Computing by Jag Bolaria and Bob Wheeler of the Linley Group.
On the second day, also at 9am, the keynote is Software Defined Networks
by Howie Xu who is VP of Engineering at Big Switch Networks.
At 2.25pm on the 6th is what looks like it will be an especially interesting session. The official topic is Designing Power-Efficient Serversbut unofficially (that is to say imho) it is really about whether ARM will make it in the server world or whether that will remain an Intel walled city. As will all the sessions, the presentations will be followed by a panel discussion. The three presenters and the titles of their talks are:
The Truth about ARM-based Servers; Performance and Power Measurements

by Karl Freund, Vice President of Marketing, Calxeda

Architecting a Cloud Server for Evolving Data Center Workloads

by Chris Bergen, Director of Technology, Applied Micro Circuits

Server Processor Landscape

by Linley Gwennap, The Linley Group
One bit of bad news is that the first day of the conference coincides with the Common Platform Technology Forum. The good news is that the Linley conference has moved to the Hyatt hotel (it used to be in the Doubletree) and so it is possible to sort of attend at least some of both of them since CPTC is in the Santa Clara Convention Center attached to the hotel.
Details of the conference are here. For anyone trying to work out if they can see what they want at both the Common Platform Technology Forum and the Linley Data Center Conference, the CPTF detailed agenda is here. I, for one, will be back and forth between the two.

Share this post via: