I first heard about SPICE Vision Pro when working at Mentor Graphics where we needed a way to visualize SPICE netlists and debug SPICE simulation results node by node on a design where we didn't have the original schematics. Last Monday I met the engineers from Concept Engineering in their booth at DAC to get an update, Gerhard Angst is the CEO.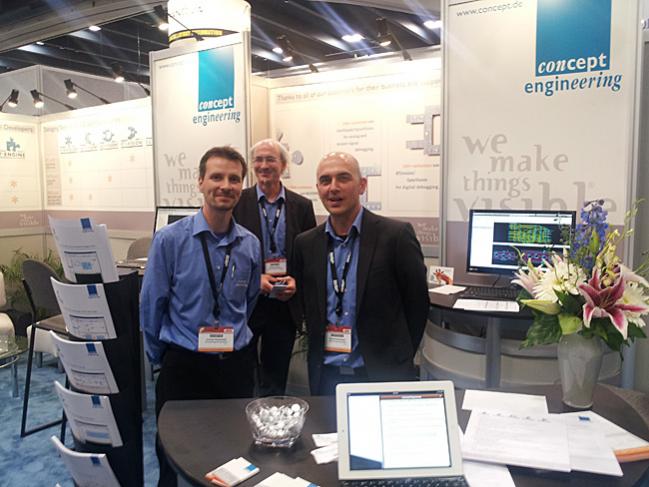 Q: What's new this year?
A: New – support for Spectre in SPICE Vision, improved support for subcircuits.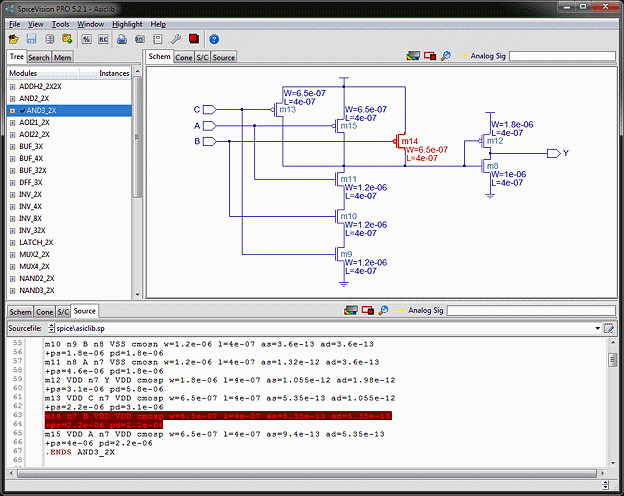 Company size – about the same size. New customers, Tabula (3D PLD).
Last year – integrated waveform viewer.
Platforms – SOlaris, HP, IBM, Windows, Linux (80% of users).
NLVIEW – new block layout (CAD departments, OEM customers) for system level designers.
DAC -still the biggest trade show of the year (also DATE and smaller shows, Israel, etc.)
SPICE Webinars – very popular way to learn about the technology. http://www.concept.de/SpiceVision.html, June 19th 10AM PDT
3rd party programs – Cadence Connections.
4 to 5 years ago did schematic conversion into Spectre (SPICE in, Schematics out).
We can also export to Tanner EDA (S-Edit, customer driven) tools now.
Summary
I've used SPICE Vision Pro and it saved me valuable hours of debug time by showing me the transistor-level schematic graphically, based on just a SPICE netlist input. If you need to debug transistor-level designs in a circuit simulator and don't have access to the original schematics then save yourself some time and evaluate Spice Vision Pro, or attend a webinar on June 19 to see if this is the right tool for you.

Share this post via: