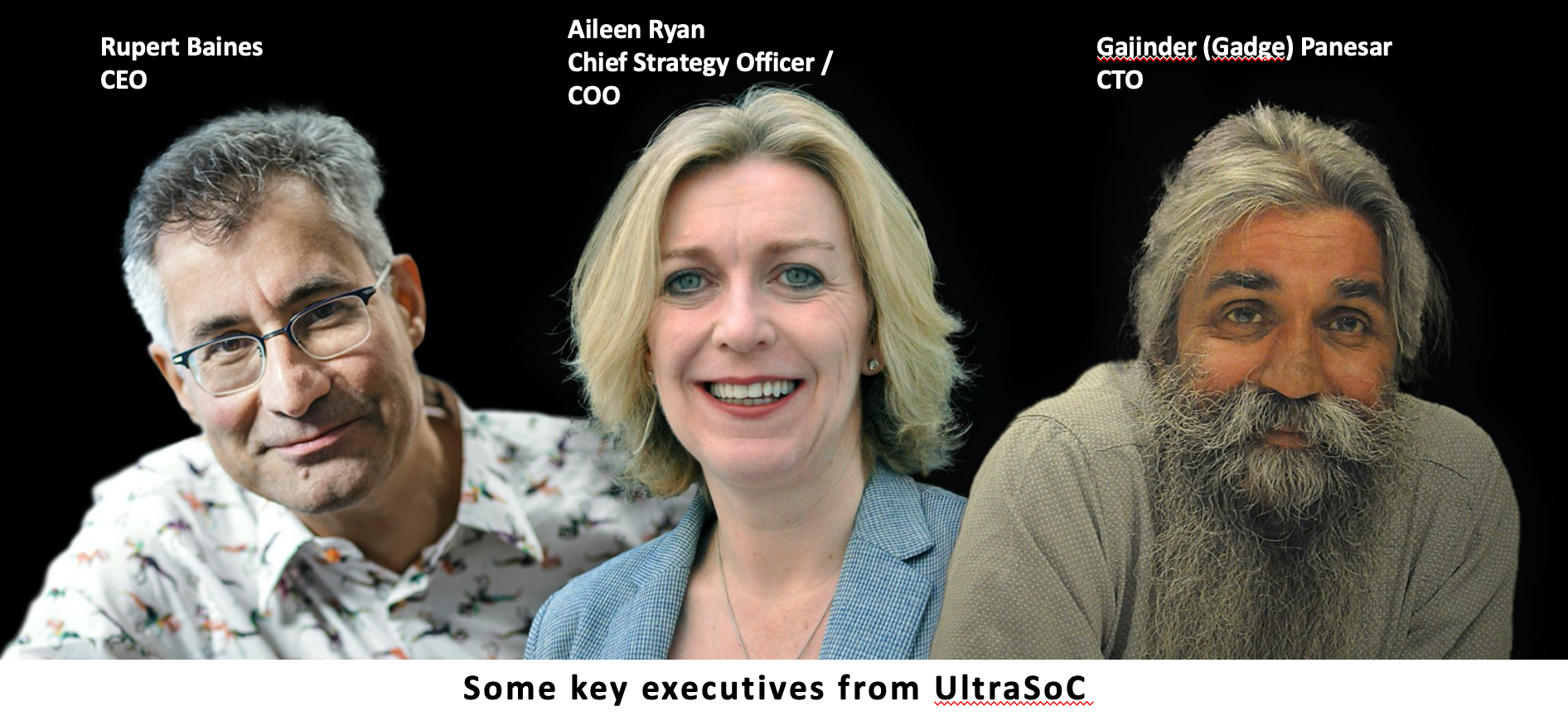 As reported recently by Dan Nenni, Siemens has signed an agreement to acquire Cambridge, UK-based UltraSoC Technologies Ltd. We've all seen plenty of mergers and acquisitions in EDA.  Some transactions perform better than others. The best ones enhance an existing product or service by blending non-overlapping technologies. This one is different. The combination of two non-overlapping technologies is creating a whole new category.
The Details
The acquisition is integrating UltraSoCs' embedded monitoring hardware with the Tessent product suite, a comprehensive silicon test and yield analysis solution from Mentor Graphics, now part of Siemens Digital Industries Software. I had a chance to explore the details of the deal with Brady Benware, Tessent vice president and general manager at Siemens Digital Industries Software. Brady joined Mentor almost 14 years ago and has worked on the development of the Tessent product suite the entire time.  He is a great source of detail and color about this acquisition.
Brady explained that UltraSoC started off in 2009 with monitoring IP that could be embedded in an SoC. The focus was to assist with silicon debug. Around 2015, UltraSoC began to implement a change in direction. They realized that their embedded monitoring technology could be used in a much broader range of applications. Cyber security, safety, system optimization and predictive analysis were some target areas. This change in direction put UltraSoC on a path that would ultimately intersect with Siemens and their Tessent product suite.
Mentor is a leader in test and the Tessent product suite brings a lot of silicon test and yield analysis solutions together. Areas such as automotive, logic, memory and mixed signal test are covered. Silicon learning tools to address test bring-up, silicon characterization, diagnosis-driven yield analysis and failure analysis are also addressed. These tools all focus on structural verification of the design during the manufacturing phase and while it's deployed in the field.
In some important ways, the UltraSoC product family picks up where Tessent ends. Their embedded functional monitoring and analysis technology goes beyond structural verification, which enables a wider range of capabilities for monitoring and optimization of the part in the field. Brady discussed some of these capabilities. The first thing to realize is that applications such as automotive, IoT, data center and AI are all pushing performance to the limits of the silicon. These applications also demand optimal power and performance over the lifetime of the device and safe, reliable operation in a highly secure envelope.
UltraSoC's embedded monitoring and analysis technology addresses all these requirements in a unique, hardware-driven way. The power and performance of the device can be monitored and analyzed, allowing modifications to the operating parameters of the device to compensate for aging effects. Bus traffic can be monitored to ensure there are no out of spec packets, which can indicate a security intrusion. The data collected from this embedded technology can also be used to perform predictive analysis for maintenance and provisioning.
An embedded approach provides some real advantages for this kind of analysis. Since all monitoring is done in hardware, the process is less intrusive to system operation, freeing capacity to address mission-critical tasks. A hardware-level approach is also less prone to hacking and external interference. Brady described a hierarchical communications backbone to leverage the data and analytics. It begins with the device and extends to the local system and collections of systems. From a security and safety standpoint, this kind of structure enables the identification of a system component that isn't behaving like other similar system components. This could be an early warning for a compromised or failing device.
The Synergy
Putting all this together creates something Siemens is calling silicon lifecycle management, and this is the new category enabled by the acquisition. Testing and validation no longer ends when the part goes into production. It is rather the beginning of a monitoring and analysis process that extends over the entire lifecycle.
Moving quickly to bring these added capabilities to customers, the deal has already closed and integration is progressing. The two companies possess a shared vision, complimentary technology and similar customer base. This acquisition should bring substantial new capabilities to the market.
Share this post via: