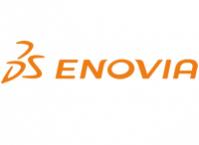 This is one of the most aggressive DAC appearances I have seen from Dassault, absolutely. Dassault Systèmes is branded as the: 3D EXPERIENCE Company that provides virtual universes to imagine sustainable innovations. Its world-leading solutions transform the way products are designed, produced, and supported. Dassault Systèmes' collaborative solutions foster social innovation, expanding possibilities for the virtual world to improve the real world.
Join us for these informative Conference Sessions featuring Dassault Systèmes Speakers:
Session:

Modeling and Simulation for Automotive Electronic Systems (June 3, 4:00 pm, Room 310) –

Michael Munsey, Director ENOVIA Semiconductor Strategy, Dassault Systèmes

Panel:

System Engineering Methods and Tools for Automotive EE Design: Old wine in a New Bottle? (June 4, 4:00 pm, Room 310) –

Khurshid Qureshi, Director, Systems Engineering Center of Excellence, Dassault Systèmes

Session

: Multi-level Model Based Approach Supporting Development and Simulation of Embedded Systems (June 4, 6:00 pm, Esplanade Foyer) –

Guillaume Belloncle, Transportation & Mobility Industry – Smart, Safe & Connected Car Solution Experience, Dassault Systèmes
Booth #1033:

Customer Cocktail Reception:

Co-hosted by Dassault Systèmes and Kalypso on Monday, June 2[SUP]nd[/SUP] from 4:00 – 6:00 pm

Demo:

Design Collaboration

– For streamlined semiconductor design ecosystems (using the NEW PANASONIC 4K 19″ tablet)


Demo:

Semiconductor IP Management

– For efficient IP quality, packaging and inventory management


Demo:

Requirements Driven Verification

– For consolidated management of diverse design verification and validation


Demo:

Manufacturing Collaboration

– For managing complex packaging and product variants


Presentation:

Future of IP Management


Presentation

: Climbing the Design Collaboration Maturity Ladder


Learn how to register to win an iPad 2 and other prizes in our daily drawing!
DAC Automotive Village, Booth #603, Kiosk #6:New to DAC this year!
Dassault Systèmes is Driving Future-Focused Innovation– Join us to learn more at our Automotive Village kiosk where we will be featuring solutions to:
Increase Design/Engineering Productivity
Ensure Traceability to Comply with New Industry Safety Standards
Complete Early Vehicle Performance Validation
Re-use Components Across Multiple Platforms
Synchronize Mechatronics with Systems Engineering, Improving Performance and Cost Efficiency
Demo: Synchronized Mechatronics and Systems Engineering
Automotive Village Reception: Join us for a special reception in the Automotive Village on Mondayfrom 5:00 – 6:00 p.m.
Stars of IP Party:
Dassault Systèmes is a proud Co-Host of the special Stars of IP Party – The premier Semiconductor IP Social Event at DAC taking place on Tuesday, June 3[SUP]rd[/SUP] from 8:00 p.m. – 12:00 a.m. at the Local Edition.
Semiconductor Requirements Driven Verification
Manage complex data relationships, integrate operational silos, and meet time to market deadlines with a verification and validation data management platform that allows for end-to-end traceability from product definition to end product configuration. All aspects of the verification and validation flow, from system architecture validation, through final die and package test are managed, tracked and documented.
Semiconductor Manufacturing Collaboration
Manage complex product execution where dyes from the same wafer are part of multiple product SKU's. Organize multiple sourcing networks to meet volume requirements, mitigate risk (natural disasters) and to optimize for cost (such as currency fluctuations). Track, trace and audit supplier qualifications. Specify and qualify design and manufacturing data before it is handed to the downstream manufacturing systems to eliminate errors.
More Articles by Daniel Nenni…..
lang: en_US

Share this post via: