Dassault Systèmes (DS) was created in 1981 when a small team of engineers were spun out of Dassault Aviation. They were developing software to design wind-tunnel models and so reduce the cycle time for wind-tunnel testing, using surface modeling in 3D instead. The company entered into a distribution agreement with IBM that same year and started to sell its software under the CATIA brand.
Working with large industrial customers they learned how important it was to have design support for the whole range of parts in 3D. The growing adoption of computer approaches to design, especially in automobile and aviation, triggered the vision for transforming 3D part desing into an integrated virtual product design. By 1994 V4 was released, enabling customers to reduce the physical prototypes and have a complete virtual understanding of the product. They also expanded into new verticals, adding fabrication and assembly, consumer good, high-tech, shipbuilding and energy.
In 1996 there was an IPO in Paris also listed on Nasdaq (in 2008 DS voluntarily delisted from Nasdaq).
By 1997 DS was organized into two parts to support the entire product life-cycle. Product Lifecycle Management (PLM) and design-centric for customers seeking to design products in 3D. They also acquired IBM's Product Manager Software, and created the ENOVIA brand.
In 1999 was the initial launch of version 5, a new architecture software platform for PLM designed for both Windows NT and Unix environments. They also expanded the ENOVIA product line with the acquisition of Smarteam for small and medium sized businesses.
In 2000 DS created the DELMIA brand addressing digital manufacturing (digital process planning, robotic simulation and human modeling) and in 2005 the SIMULIA brand addressing realistic simulation.
In 2006 DS acquired MatrixOne, a global provider of collaborative PLM software and services to medium to large organizations. Prior to acquisition by DS, MatrixOne had acquired Synchronicity in 2004 which was focused on managing the value chain for electronics products, especially semiconductor.
In 2007 DS started to take control of their own distribution (at this point IBM was distributing around 50% of their product) which ended in 2010 by them acquiring IBM PLM, the business unit exclusively dedicated to sale and support of DS's PLM software, although they also signed a global alliance agreement with IBM extending their cooperating in professional services, cloud computing, middleware, flexible financing had hardware.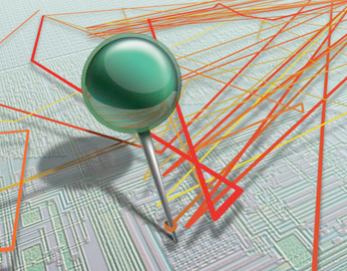 Various other acquisitions took place, including Netvibes in early 2012 and Tuscany Design Automation in late 2012. Netvibes had intelligent dasboarding and Tuscany's PinPoint product added dashboarding and design lifecycle management for SoCs. Several large semiconductor companies are using PinPoint for leading edge designs.
The combination of MatrixOne (with Synchronicity) along with Netvibes and PinPoint should lead to powerful tools for making the design process more comprehensible and efficient.
Dassault Systèmes corporate mission is to provide Businesses and People with 3DExperience universes to imagine sustainable innovations capable of harmonizing products, nature and life. A growing number of companies in all industry verticals are evolving their innovation processes to imagine the future both with, and for, their end-consumers.

Share this post via: