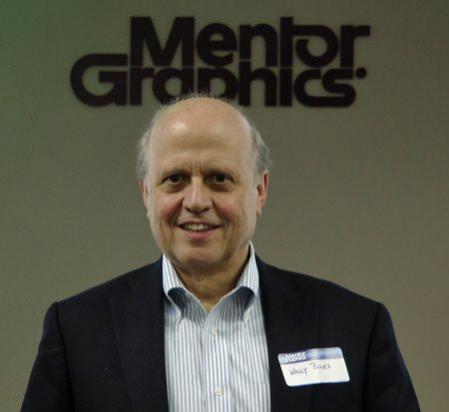 So it was Mentor's turn yesterday after Synopsys on Wednesday. And yes, it really is the end of their second quarter. They produced some very good results. As Wally opened:The second quarter of fiscal 2016 was one of record for Q2. We substantially exceed our own expectations was revenue of $281.1 million and non-GAAP earnings per share of $0.36. This is largely the result of booking fiscal year 2016 expiring contracts earlier than planned. The majority of this upside was the result of users requiring more software than anticipated in their prior contracts.
Design to Silicon, which includes Calibre, grew 105%. One thing I hadn't thought of is that in the questions Wally was asked whether they were worried about piracy in China for software and hardware. Firstly, he pointed out, that it would be pretty difficult to knock-off their hardware in any reasonable time (and by there would be a new generation). But he also pointed out that Calibre is used so late in the design process than people are just not going to risk using an unlicensed copy and risk their chip failing.
During SEMI Gartner seminar I wrote about China. It seems that the big investment program there is having some effect. Wally, again:In addition, my meetings with executives at China-based manufacturing established companies as well as principles at China IC investment funds make clear that the $20 billion China IC development program is stimulating increased R&D and other investment that will benefit the EDA industry.
Another area of growth has been emulation. This is a relatively new area and all of Mentor, Cadence and Synopsys (and no startups any more that I know of) have the technology, it has doubled over the last 5 years. It is increasingly seen as essential to getting a chip design done. In the questions Wally said he thought it was on track to being a $1B business on its own (not for Mentor alone, for all 3).
Both Lip-Bu and Aart have commented on consolidation in the customer base as being a possible headwind. Wally is more sanguine (and he has some data…Wally always does):One other topic that comes up in many of my meetings is concerned about the increased amount of M&A activity in the semiconductor industry, while the actual number of mergers and acquisitions is up only modestly in 2015 compared to prior history the magnitude of announced deals is up dramatically. Historically, these changes simply add to the strength of the standard leader in EDA in each tool category so there is some wins and some losses for every supplier. But the other concern is that the total R&D spending of the semiconductor industry could be reduced. That is of course possible, but for more than 30 years semiconductor R&D has averaged a constant 14% of revenue despite lots of structural changes.
In the questions he gave some more color, pointing out that semiconductor R&D is much less volatile than revenue, that can be affected by all sorts of things. But semiconductor companies don't lightly lay off their design engineers, they will need them when the next upturn comes and they will need product already in the pipeline.
There were some surprises, at least to me, in the geographies. Greg, during his part of the call, said:By geography bookings were up in two of our four reporting regions. Europe was up 40% driven largely by semiconductor customers and products. Pac Rim up 15% on strength of foundry and emulation business, the Americas was flat and Japan was down 50% as its consumer and IC electronics business continues to shrink.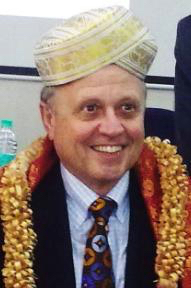 Say what? Europe up 40%, Japan down 50%. OK Japan has been weak forever, but Mentor has been reducing headcount in European sales due to weakness. They have closed some major European auto deals so I'm guess the upside might be there. After all, automotive is 15% to 20% of Mentor's business these days. But those percentages mean Mentor's business is now 40% North America, 25% Europe, 30% Asia-Pac and just 5% in Japan (at least this quarter). Mentor has been reducing its salesforce especially in Japan and you can see why.
I didn't manage to find as good a picture as the one of Aart playing guitar at the San Jose Jazz festival a couple of weeks ago. Oh wait, what is the second image that Google Image Search finds for "Wally Rhines." OK, that'll do.
SeekingAlpha transcript of the call is here. There is a huge error in transcription. Mentor announced a dividend of $0.055 per share, but SA has $5.05. That would be nice on a $25 share.
Share this post via: