Almost anyone that is active in IC design will be "in touch" with Electrostatic Discharge (ESD) at some time (pun intended). Preventing ESD related IC failures remains something like black magic—at least it's easy to get that feeling when you are trying to debug ESD failures. I/O and ESD layouts that resulted in excellent robustness in one IC product might suddenly create havoc in a slight product variation. Designers have been hired and fired over ESD.
Have you run into an ESD related problem recently? What did you do: check with a colleague, the internet, online forums, or your old university courses notes on semiconductors?
Worry no more! Every year the world's experts on Electrostatic Discharge gather in a highly interactive conference called the International ESD Workshop (IEW). This year it's at the majestic Granlibakken Conference Center and Lodge in beautiful Lake Tahoe, California from May 3 – 7, 2015. This setting provides the perfect opportunity for participants to meet in a relaxed, invigorating atmosphere and engage in discussions about the latest research and issues of interest within the EOS/ESD community.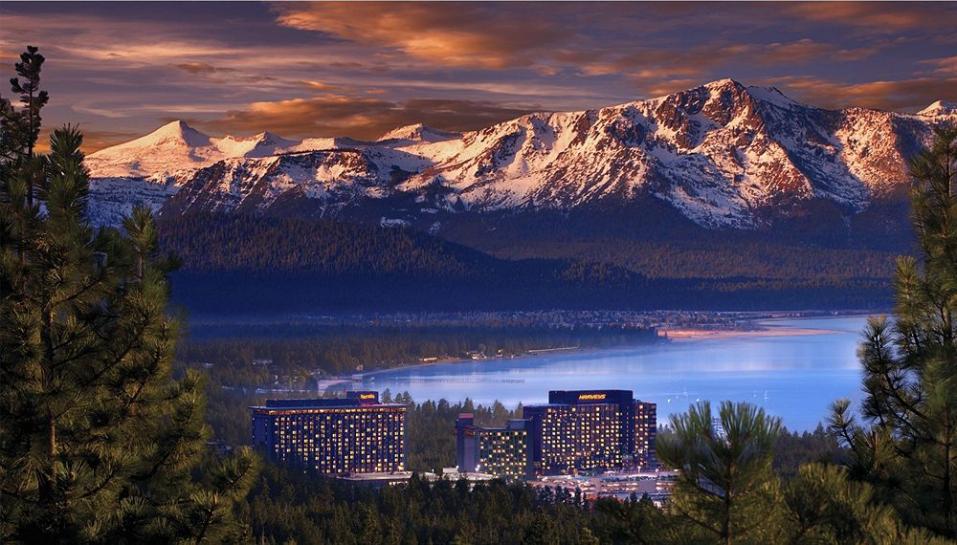 The IEW facilitates interactions among industry leaders through invited seminars, technical sessions, special interest groups (SIGs), discussion groups (DGs), and invited speakers. This year the focus is on Power Management for EOS/ESD, and EDA EOS/ESD Tools Best Practices and Experiences, but many other topics are included as well.
Scheduled poster sessions form the core of the technical program. These are preceded by a brief introduction by the authors in a plenary "teaser" session. The teasers encourage participants to select the posters of greatest interest. Meet and chat with the authors, while you expand your knowledge and network in the subsequent poster discussion session. This format provides an ideal forum for learning and exchanging new ideas. Topics covered in the poster sessions include IC EOS/ESD design, verification, test, multichip and system level ESD.
The discussion groups, held in the evenings, are a unique part of our interactive workshop. While each EOS/ESD topic discussion is facilitated by an expert on the subject, the main discussion will take place among the DG participants. The discussion groups will address topics such as 3D-IC, ESD Compact (SPICE) Models, ESD FOS (From Outside to Surface), Latch-up Testing and other interesting topics. The IEW also provides a similar forum for Special Interest Groups (SIGs), on selected subjects that may extend beyond the IEW time frame. Some SIGs have been successfully meeting for several years.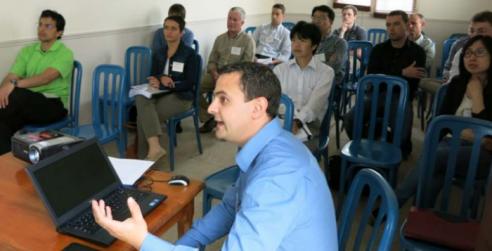 A number of stimulating state-of-the-art EOS/ESD seminars and invited talks are also scheduled. Come and listen to presentations discussing power management, EDA best practices and other exciting topics. As a break to EOS/ESD discussions, and to provide an opportunity to enjoy the spectacular surroundings, an afternoon is reserved for recreation with fellow attendees. This is a great way to become better acquainted with your EOS/ESD colleagues.
Come and meet experts, share your views, ask questions, and extend your network with EOS/ ESD experts from industry and academia. Above all, learn how to efficiently deal with today's EOS/ESD challenges and prepare for tomorrow in an informal and interactive atmosphere. We sincerely hope that you will join us in Lake Tahoe for the 2015 IEW to ensure that ESD is no longer black magic. http://www.esda.org/iew.htm
Matthew Hogan (Mentor Graphics), IEW 2015 General Chair
Bart Keppens (SOFICS), IEW 2015 Publicity Chair
Share this post via: