I am not making this up: All exports from the United States of EDA software and services are controlled under the Export Administration Regulations, administered by the U.S. Department of Commerce's Bureau of Industry and Security (BIS). You need to understand these regulations. Failure to comply can result in severe penalties including imprisonment. Many smaller companies do not have the resources to track these complex and ever changing sets of export regulations, but ignorance of the laws is not an excuse. Non-compliance can be costly.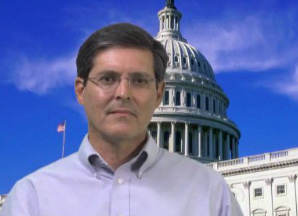 Tomorrow evening, Wednesday 18th September you can learn from one of the experts. Cadence actually has an employee responsible for all this. Larry Disenhof, Cadence's Group Director, Export Compliance and Government Relations and the chairman of the EDAC Export Committee is an expert in export regulations and will share his knowledge of the current state of US export regulations. Learn the basics as well as best practices. But there is homework you should do before tomorrow: watch the export overview presentation here so you already know the basics.
The seminar will be held at EDAC, 3081 Zanker Road, San Jose. There is a reception at 6pm and the seminar from 7-8.30pm.
If you work for an EDAC member company it is free. If you don't, then you can't go. However, you do need to register here.
BTW I assume you already know that one of the benefits of being a member in EDAC in addition to seminars such as this one is that you get a 10% discount off the cost of your DAC booth floorspace. That can make the EDAC membership close to free.
Talking of EDAC, don't forget the 50th Anniversary of EDA on October 16th at the Computer History Museum (101 and Shoreline, just near the Googleplex). Join previous Kaufman Award recipients like Bob Brayton and Randy Bryant. And the founders of EDAC, Rick Carlson and Dave Millman. Previous CEOs such as Jack Harding, Penny Herscher, Bernie Aronson, Rajeev Madhavan, and Sanjay Srivastava. Current EDAC board members: Aart de Geus, Lip-bu Tan, Wally Rhines, Simon Segars, John Kibarian, Kathryn Kranen, Ravi Subramanian, Dean Drako, Ed Cheng, and Raul Camposano. Investors who have focused on EDA, like Jim Hogan and John Sanguinetti. Not to mention Dan Nenni and I (SemiWiki is one of the sponsors of the event). To register go here.

Share this post via: