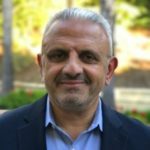 Fares Mubarak is a seasoned Global Executive with more than 30 years of broad management and hands-on experience spanning semiconductor design, software development, operations, sales, marketing, applications, EDA and healthcare IT.
Mubarak was VP/GM of the Semiconductor Business Unit followed by VP of Semiconductor Industry Sales and Business Development at ANSYS, the world's leader in engineering simulation.
Before ANSYS, Mubarak was President of TeleResults, a Healthcare IT company focused on transplant and organ disease patient management. In his prior role, Mubarak was Sr. Vice President of Marketing and Engineering at Actel Corporation, a fabless Field Programmable Gate Array leader that was acquired by Microsemi Corporation.
Prior to his 18-year tenure at Actel, Mubarak held various management and engineering roles at AMD and Samsung Semiconductor. Mubarak holds a MSEE degree from Case Western Reserve University and a MBA from Golden Gate University.
What is the SPARK Microsystems backstory?
Analysts have predicted that the number of connected devices may reach 29.3 billion by 2023, indicating a CAGR of 20% since 2011. At this growth rate there will be seven devices for every human being on the planet within the next 5 years. Some of this growth is driven by traditional long-range communications and networking applications. Advanced wireless communication technologies such as 5G and WiFi 6 support these markets. However, a significant portion of this growth is expected to be fueled by new and exciting short-range wireless applications such as Personal Area Networks, AR/VR, gaming, positioning and IoT edge devices. These markets are expected to grow beyond $2 Trillions by 2030. Legacy short-range wireless protocols still rely on radio architectures developed in the 1990s forcing engineers to make significant compromises in their designs and product offerings. Spark Microsystems is at the forefront of developing advanced ultra-wide-band technologies for the next generation of short-range wireless devices.
SPARK Microsystems is unique in the ultra-wide band (UWB) market in that we recognized UWB's untapped potential for high-speed multimedia and data communications at extreme low latency and low power. The SPARK Microsystems suite of UWB transceivers, the SR1000 family, has been designed specifically to meet these needs while operating reliably in noisy RF environments. More so, SPARK Microsystems' UWB ICs consume an order of magnitude less power than Bluetooth Low Energy (BLE), the lowest energy, short-range wireless connectivity technology commercially deployed today.
While UWB is mostly being leveraged for ranging and positioning applications today, big opportunities are also in store for a new realm of short-range wireless connectivity applications – well beyond what we can imagine today. The capabilities of the SPARK Microsystems SR1000 family will be invaluable for these types of wireless application – and it's potentially a long list of apps. We're encouraged to see some of the world's largest technology powerhouses together pouring billions of dollars into UWB technology today – collectively we're looking forward to advancing some major market opportunities.
What are SPARK Microsystems' product differentiators?
With SPARK Microsystems UWB wireless transceivers, huge volumes of data and high-quality, uncompressed audio and multimedia can be delivered with 60X lower latency and 40X better energy efficiency than legacy wireless ICs. This is hugely beneficial not only for consumer wireless applications, but also for the myriad IoT, smart city and AI applications on the horizon that will require UWB-caliber, high-speed communication among sprawling networks of battery-powered wireless sensors.
The SPARK Microsystems SR1000 UWB IC family fully leverages the UWB spectrum to simultaneously deliver industry-leading energy efficiency, latency and bandwidth, enabling consumers to wirelessly connect to a broad range of devices within their personal area network. Simply put, we can finally have wired-like experiences without any of the wires. With a proven sub-250 microseconds latency, longer battery life, faster data transmission and uncompressed audio, SPARK Microsystems delivers to gamers a new generation of wireless mice, headsets and other peripherals that close the performance gap with wired alternatives once and for all. These benefits transfer into other applications, like audio streaming and AR/VR/XR, as well.
In the IIoT environment, SPARK Microsystems allows UWB wireless sensor solutions to last 5X-10X longer on the same battery, and their ultra-low latency enables robust and high-performance mesh networks in noisy RF environments. SPARK Microsystems UWB-based sensors ensure that a mere 20% or less of the sensor power budget is consumed by the wireless comms chip. Depending on how you're using your sensors, this could enable operations for many years before a drained battery ever becomes an issue. With so little power consumed by the UWB chip, this also opens the door to a future of battery-less sensors powered by nothing more than ambient indoor light, or even body heat.
Where have you seen the most market traction?
We're seeing vast technology and market potential for UWB within the consumer technology market, with major implications for the next-generation of smartphones, wireless gaming peripherals, audio earphones and much more. And UWB is great for positioning apps, but this represents only a minor share of UWB's potential. Our customer traction is predominantly in low power, low latency, high bandwidth data communications for high-res audio and consumer devices, such as gaming accessories and Extended Reality (XR) applications.
SPARK Microsystems' UWB chips are ideally and uniquely positioned to excel within the next generation of XR, a superset of Augmented Reality (AR), Virtual Reality (VR) and Mixed Reality (MR), eyewear, headsets and peripherals. Analysts have projected that XR could deliver a $1.5 trillion boost to the global economy by 2030, observing that "XR technology can benefit virtually all industries." Relative to Bluetooth, the gains in data throughput, reductions in latency and increases in energy efficiency afforded by SPARK Microsystems' UWB improve responsiveness and reduce lag to synchronously harness all our senses and deliver ultra-immersive XR experiences in a way we've never experienced before.
These benefits are what make SPARK Microsystems' UWB so exceptionally attractive to the XR market going forward and the technology will no doubt prove to be a major asset for future AR/VR/MR/XR hardware development initiatives.
How is SPARK Microsystems contributing to the advancement of the UWB standards? What are some elements that must be included in the next evolution of the UWB standards?
The accelerated development and commercialization of UWB technology presents a massive market opportunity for low latency, low power wireless sensing and communications. As such, SPARK Microsystems is a member of both the UWB Alliance and the FiRaTM Consortium to accelerate the development and adoption of UWB technology. We are working with both organizations to influence regulatory matters and develop international UWB technology standards.
In the next iteration of the IEEE UWB standards, we hope to see a stronger emphasis placed on the data communications architecture. Data delivered over the UWB spectrum can be sent in microseconds with extremely low latency, enabling ultra-efficient wireless data communication. Contributing our knowledge and expertise to both the UWB Alliance and the FiRa Consortium allows us to have an influence on the nascent UWB technology and IEEE standards in multiple industries.
What opportunities will this technology enable in the future?
We see a massive opportunity for UWB to improve the use of AI and edge computing, especially in IoT and IIoT sensor node applications. AI's benefits are reliant on vast amounts of data being transmitted in real-time, but current low-power wireless solutions significantly restrict the amount of data that systems can transmit. SPARK Microsystems' UWB enables high-speed, high-bandwidth data transmission and low power processing at the edge to feed AI engines. We envision a future of smart homes and smart buildings with wireless connectivity and battery-less sensor operations, which significantly reduces the carbon footprint.
There is also an opportunity for UWB to serve as the last mile alongside long haul for 5G. With considerably more efficient data transmission, inherently lower latency, and substantially less power requirements, these features allow for increased connectivity and reliability, as well as better coverage of large areas. SPARK's UWB can make it possible to wirelessly connect devices and wirelessly stream rich multimedia and audio content with zero latency over emerging 5G networks.
Also Read:
CEO Interview: Mo Faisal of Movellus
CEO Interview: Da Chaung of Expedera
CEO Interview: Charbel Rizk of Oculi
Share this post via: