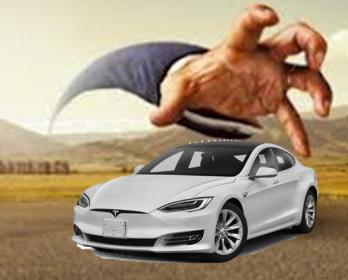 Three years ago Chris Valasek and Charlie Miller hacked an FCA Jeep to demonstrate the ability to remotely control a vehicle. The stunt was intended to make the point that the automotive industry had a problem with cybersecurity and the consequences of failing to deal with this vulnerability could be catastrophic.
As 2019 arrives, new startups are poised to turn this weakness into a feature as at least three companies are contending to provide remote control – or teleoperation – capabilities for cars: Phantom Auto, Ottopia and Designated Driver.
Interestingly enough, two car companies already provide remote control capabilities as standard elements of their stolen vehicle tracking and recovery systems: General Motors/OnStar and Hyundai Blue Link.
The systems from Phantom Auto, Ottopia and Designated Driver are intended to support and enable autonomous vehicle systems – providing back-up when on-board systems or human drivers fail. The idea of remote control seemed absurd when Phantom Auto was the only company seriously proposing it at CES 2018.
It turns out, the idea has been kicking around and in development for decades. Even regulators have come to recognize that remote operation may be a requirement for autonomous vehicle systems – given the potential for failure of or malicious intrusion into on-board self-driving systems. Remote control immediately became a possibility in most cars with the advent of self-parking systems combined with wireless connections.
Simple remote functions such as remote start, door lock/unlock or vehicle conditioning have been around for years. Remote vehicle slowdown, requiring the intervention of law enforcement, has been around for a decade.
Full vehicle remote control, though, only became a reasonable option with the onset of LTE connectivity and the proliferation of vehicle sensors – especially cameras. Self-driving cars may appear to be remotely operated but, generally, are not.
The proliferation of new suppliers attacking this challenge will change things in 2019 and beyond. Remote operation of vehicles will more than likely be targeted, initially, at self-driving test mules – to get them out of sticky situations on public roads. More robust and sophisticated solutions will follow quickly enabling a hybrid automated driving proposition allowing vehicles to tap off-board resources to unravel complex driving circumstances.
The concept is not new to commercial applications such as mining nor to professional drivers at race tracks where vehicle settings are routinely altered via remote wireless connections during racing events. Of course, race cars are not controlled remotely and the rules for allowing remote altering of settings vary by racing circuit.
Improvements in contextual awareness via sensors and cameras will be critical to the success of remote operation. The arrival of low-latency 5G technology will make this technology even more reliable and relevant.
The implications of remote operation are important to ponder:
It changes the nature and function of the on-board wireless connections from emergency response to crash avoidance and guidance;
It enables enhanced hybrid decision-making for complex driving circumstances;
It allows for law enforcement and roadside assistance applications not previously considered possible – such as clearing disabled vehicles from roadways;
It enables an automated or manually controlled response system in the event of vehicles failures or hacks.
At CES 2018, Phantom Auto seemed a little crazy to the casual observer. The concept of remote human control of vehicles seemed fundamentally unscalable. CES 2019 will show that crazy likes company as the startup is joined by Ottopia and Designated Driver. It should make for an interesting show.
Share this post via: