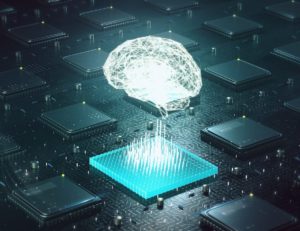 AI-generated chip design is progressing at an incredible pace!
Earlier this week, I wrote about the Efabless AI Generated Open–Source Silicon Design Challenge.  If you haven't done so already, take a closer look at the challenge and see first-hand what this is all about.  In talking to Mike Wishart and Mohamed Kassem, co-founders of Efabless, designers creating a simple block can go from prompt to GDS in hours, and even with iterating to debug, complete the project in days.  This is amazing, and the challenge promises a very intensive and unique learning experience.  I note that speed is key because the submission deadline is midnight June 2 to qualify to win almost $10,000 worth of free silicon and eval boards.
They have now also announced a panel of  judges with a wealth of experience in the semiconductor industry, open source and in machine learning.  This is a great opportunity to have your work exposed to industry experts.
Now I want to dive a little deeper into what this movement is all about, with thanks to Mohamed and even chatGPT for some interesting insights.
Overview
Generative AI, as I am sure you all know by now, refers to artificial intelligence that learns from enormous repositories of data and generates original conclusions.  It has been used to answer questions across the full range of domains and has generated content in areas that require what we would term "creativity", including art, music and creative writing.  It's being increasingly used in software development and designing complex systems, with quality of results that are improving at a very rapid, seemingly exponential rate.
In chip design, Efabless and its community are showing that chip design automation and optimization of the Verilog design process with Generative AI is a reality. The promised benefits include greater efficiency and increased innovation by bringing more people into the field of chips, broadening insight and reducing time and cost associated with the overall process.
AI Generated Chip Design
Historically, chip design has been difficult, time consuming and expensive. Furthermore, it has many steps, each of which require incredible attention to detail as mistakes can cost months and millions and millions of dollars. As a result, very few people and even fewer companies even try.
Artificial intelligence changes the process by exploring the myriad of alternatives much faster and better than even the best teams of designers, thereby identifying solutions that better meet the right mix of performance, power consumption, and cost.  Thus, human error is greatly reduced and the design process is accelerated.
Generative AI goes further by actually creating entirely new designs. The generative AI tools digest the vast spectrum of Verilog code, learning everything needed to create silicon designs. Then, when given plain-language "prompts" of a very high-level specification, the model generates the required Verilog.
This dramatically reduces the time and effort required for manual coding.  Importantly, it promises higher quality by avoiding the mistakes of inexperience or inattention, and, unlike us humans, will unfailingly adhere to the best practices it learns from the web.  Finally, it redefines creativity and innovation by pattern matching, in minutes, across the collective experiences of all designers to date (at least those whose experiences are on the web!).
AI Generated Design Is A Game-Changer
I can't help but conclude that generative AI has the potential to revolutionize the industry, likely reinvigorating design activity, designers and innovation.
In my opinion, the Efabless Design Challenge represents the first step in making very visible what these changes may be.  Not only will it be the first open engagement in the area, but the designs will all be fully open sourced so that learning by us mortals is accelerated and democratized, absolutely.
I encourage everyone to join in with the idea that more people, more designs, more insight.
Efabless is a free cloud-based chip design platform, growing community of 9000+ chip designers, and fabrication friendly technology company that takes you from idea to silicon inside your product. Only Efabless chipIgnite provides a complete end-to-end solution for creating your own chip at a very low cost. Established in 2014, Efabless has a thriving community of thousands of chip designers putting more than 400 chips to fabrication.
Also Read:
Join the AI Generated Open-Source Silicon Design Challenge!
A User View of Efabless Platform: Interview with Matt Venn
CEO Interview: Mike Wishart of Efabless
Share this post via: