Bring digital technology solutions to bear on more of our toughest societal problems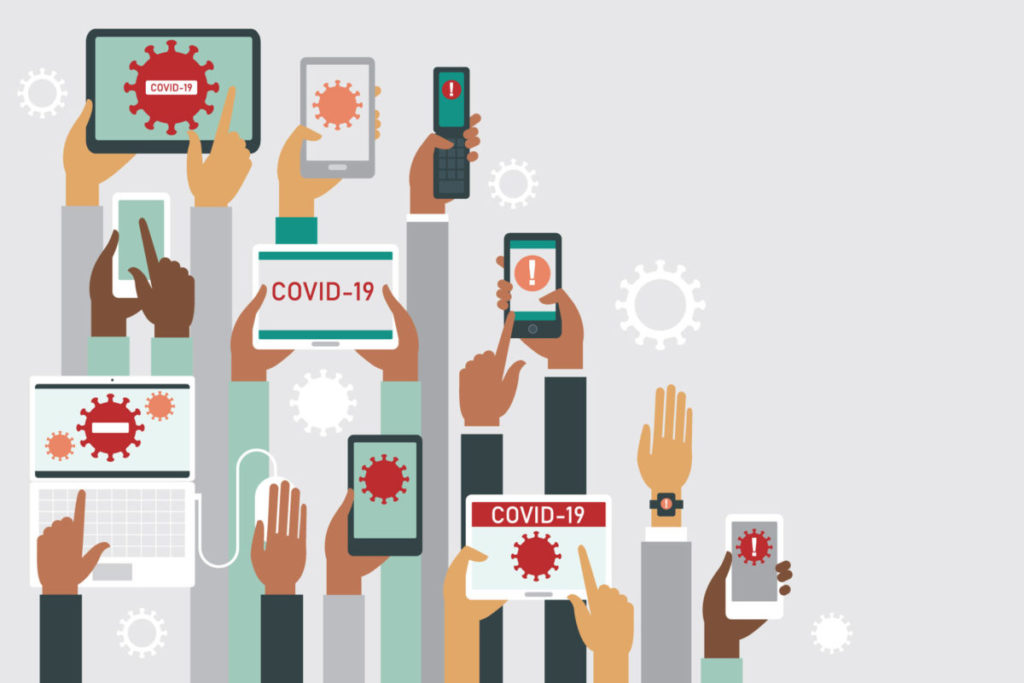 "We are all in this together". The world faces 250,000 COVID-19 deaths, each a tragic human story. The pandemic will bring a litany of "lessons learned" including lack of preparedness, slow response and uneven recovery. The rapid pivot by the political class from response to recrimination amplifies the tragedy and the economic pain from shutdowns.  But a secondary story line holds hope for the future: the response by the technology sector (Tech) in rising to the challenge of this humanitarian crisis.  The actions taken by Tech were immediate, generous, targeted and impactful. Thank you! Regrettably, there are equally perilous humanitarian crises hiding in plain sight. Each deserves from Tech the same spirit of collaboration and intensity of response as with COVID-19.
What a heartwarming response by Tech! Millions of dollars donated to charitable organizations world-wide along with tens of millions of masks and personal protective equipment provided to front-line medical staff. Real estate was made available for hospital overflow. Product shipments were prioritized and expedited for medical applications. Specific examples abound. AMD created a $15 million initiative to provide high-performance computing (HPC) platforms and resources to accelerate medical research. Intel carved out $50 million to fund access to its technology at medical points of care, speed scientific research and increase access to on-line education. NVidia offered free access its Parabricks offering, enabling researchers 50 times faster analysis of genomic sequences.
Apple and Google joined to create a contact tracing app. Google provided free access to Hangouts Meet videoconferencing to support remote education.  Microsoft helped the CDC develop a tool to assess COVID symptoms and suggest patient courses of action. One million messages per day were fielded helping doctors and nurses prioritize and provide care for those most directly in need.  IBM led a public-private COVID-19 HPC Initiative with free supercomputer use, free access to its patent portfolio for COVID research and blockchain support to help governments and healthcare groups address supply shortages. These examples are merely illustrative of a much broader Tech response.
COVID has extracted an enormous toll, a loss of life and livelihood across the globe. But there are other humanitarian catastrophes hiding in plain sight. Much of the world at large seems to have become numb to these crises, to have developed a collective immunity from response.  Poverty, hunger and a lack of access to clean water, shelter, education and basic health services extract annual death tolls far exceeding COVID.  United Nations data shows that minimally ten percent of the global population, over 700 million people, lack access to clean water and live in extreme poverty. Five million children die every year due to poor health services; 265 million children are out of school due to lack of access to education and the need to focus on survival. Political strife has created 70 million refugees.
With a COVID-awoken sensibility, can Tech mobilize to solve these intractable problems?  Innovation is emerging to make it happen: AI, 5G, blockchain, IoT, quantum computing, autonomous transport, and others.  COVID has accelerated our transformation into the digital economy on a pace unimaginable in December 2019, notably in on-line education, telemedicine and digital payments. In its pandemic response announcement, Intel said its "… technology underpins critical products and services that global communities, governments and healthcare organizations depend on every day. We hope that by harnessing our expertise, resources, technology and talents, we can help save and enrich lives by solving the world's greatest challenges through the creation and development of new technology-based innovations and approaches."  Spot On!  But the world needs Tech to move beyond "hope" and establish a concrete path to close massive inequality gaps and establish a truly inclusive global society.
The familiar Moore's Law can provide inspiration. Although 50 years old, Moore's law was futuristic, predicting a doubling in circuit density every two years. But it was not pre-ordained; rather it was achieved by innovation, hard work, collaboration, investment and commitment across Tech.  Process technology "roadmaps" and targeted parameters pointed to the milestones necessary to stay on the curve. The industry made Moore's Law a reality, and it continues to set audacious goals, invest, compete, collaborate, innovate, solve challenges and reward success. This is the approach needed to tackle society's toughest problems. The private sector is best positioned to make it happen.
But is this the proper role for Tech and the private sector? Companies need a maniacal focus on product development, market validation, execution and scaling to be successful. Wealth creation is the incentive engine that drives success. Contributing to the larger societal benefits as envisioned here seems out of scope. How to proceed? Tech and Venture Capital can support passionate non-profit entrepreneurs with know-how, access to IP, funding and emerging digital technology to solve the toughest societal issues.
Take the example of "charity: water", founded in 2006 by a non-Tech entrepreneur with the mission to bring clean and safe drinking water to every person living without it.  His team established a technology-based digital marketing and fund-raising platform that matched donors to water projects. They established ecosystem partners for local implementation and a remote monitoring tool using IoT sensors and cloud computing technology to provide real-time data on water system performance, assuring sustainability of investment. By year-end 2019, 1 million donors contributed $450 million to over 51,000 water projects in 28 countries, ultimately providing more than 11 million people with clean, safe drinking water.  Charity: water is inspiring, impactful and scalable. Imagine how much broader and faster the impact could be with concerted and sustained support from Tech!
The opportunity is now to bring the enormous power of digital technologies to tackle poverty, hunger, water, shelter, health and education with the same focus, purpose, partnership and investment that was brought to bear on COVID-19. Will Tech be all in this battle together?
Terry Daly is a retired semiconductor industry executive
Share this post via: