Designing an IC has both a logical and physical aspect to it, so while the logic in your next chip may be bug-free and meet the spec, how do you know if the physical layout will be reliable in terms of EM (electro-migration), IR (voltage drops) and thermal issues? EDA software once again comes to our rescue to perform the specific type of reliability analysis required to ensure that these physical issues are well understood, and to be gate-keepers before silicon tape-out occurs. So when should you start running this type of analysis, and how often do you need to run it? Great questions, and fortunately for us there's a webinar on this specific topic from Silvaco.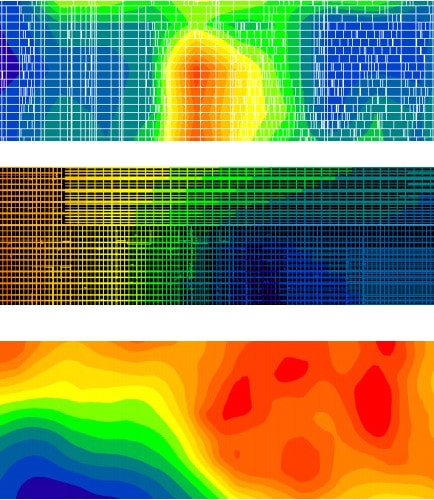 Webinar Overview
This webinar introduces the best practices for ensuring robustness and ease-of-use in performing power, EM and IR drop analysis on various types of IC designs early in the design cycle using simple and minimalistic input data. Using industry-standard input and output file formats, power integrity analysis will be demonstrated early in the design cycle as well as at the sign-off, tape-out stage. We will show how to find and fix issues that are not detectable with regular DRC/LVS checks like missing vias, isolated metal shapes, inconsistent labeling, and detour routing. InVar Prime has been used to verify a broad range of designs including processors, wired and wireless network ICs, power ICs, sensors and displays.
Presenter
Kim Nguyen is a Senior Applications Engineer for Silvaco specializing in physical design and physical verification. Prior to joining Silvaco, Kim led physical design and tape-out teams at Intel Corporation.
He has also held key back-end applications engineering roles for various EDA companies.
Who Should Attend
Physical design and physical verification engineers who work on reliability verification, EM/IR, thermal and power analysis.

When: April 20, 2017
Time: 10AM – 11AM, PDT
Language: English
I will be attending this webinar and blogging about it in more detail, so look forward to another post next week with the details.
About Silvaco, Inc.
Silvaco, Inc. is a leading EDA provider of software tools used for process and device development and for analog/mixed-signal, power IC and memory design. Silvaco delivers a full TCAD-to-signoff flow for vertical markets including: displays, power electronics, optical devices, radiation and soft error reliability and advanced CMOS process and IP development. For over 30 years, Silvaco has enabled its customers to bring superior products to market at reduced cost and in the shortest time. The company is headquartered in Santa Clara, California and has a global presence with offices located in North America, Europe, Japan and Asia.
Share this post via: