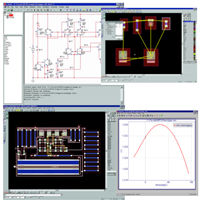 Last week was the TowerJazz Technology Fair 2013. TowerJazz is the fourth biggest foundry in the world after TSMC, GF and UMC. They have fabs in Newport Beach (the old Jazz, itself with roots in Rockwell), two in Israel (the old Tower, with roots in National Semiconductor) and one in Japan (acquired from Micron). The technology fair has two days, the first focused on aerospace and defense and the second on consumer. Silvaco seemed to be a theme running through the day with so many customers using Silvaco tools.
The aerospace and defense often require specialized processes or, at least, specialized analysis for things like single event upsets. This plays to Silvaco's strengths where they can use their TCAD tools to analyze/develop the process and seamlessly tie that back into their circuit simulation technology to analyze actual designs.

This, in turn, is driven by the availability of a wide range of PDKs for TowerJazz's processes:
TS18SL (0.18u CMOS 5V)
TS18IS (0.18um CMOS 5V +CIS)
BCD25MB – 0.25um CMOS
CA13HC (0.13um CMOS)
CA18HA – 0.18um CMOS
CA18HD – 0.18um CMOS
CA18HR – 0.18um CMOS
CA18HG – 0.18um CMOS
CA25QFS – 0.25um CMOS
SBC18H3 – 0.18um BiCMOS SiGe
SBC18H2 – 0.18um BiCMOS SiGe
SBC18HX – 0.18um BiCMOS SiGe
SBC18HA – 0.18um BiCMOS SiGe
SBC18HK – 0.18um BiCMOS SiGe
SBC35QTA – 0.35um BiCMOS SiGe
SBC35QTS – 0.35um BiCMOS SiGe
plus some legacy PDKs
and if your PDK is not here they can build it
What counts as a state-of-the-art process depends on the application. For RF and analog the leading edge is 0.18um and 0.13um, nobody is trying to do those sorts of designs in 16nm FinFET.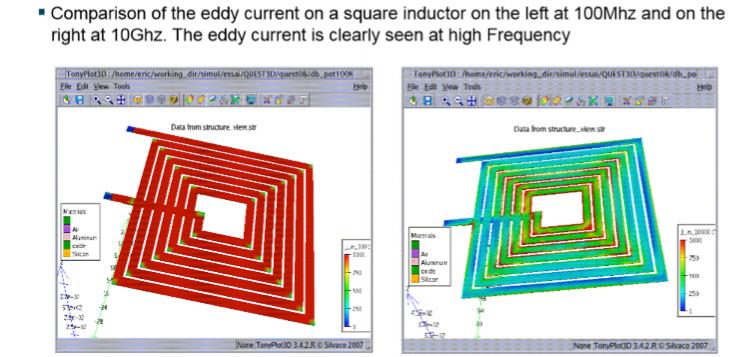 As an example, Ultra Comm have developed advanced fiber optic transceiver chips that operate from 10Mbps to 12.5GBps per channel in a 4Tx 4Rx format incorporated in Ultra Comm's X80-QFN transceivers. It is build in Jazz 0.18um SiGe and designed with Silvaco tools.
Ultra Comm also developed the world's first integrated Fiber Fault Detection integrated circuit which performs on-demand Optical Time Domain Reflectometry measurements to 1cm resolution embedded in Ultra Comm X80-QFN transceivers. Again, in 0.18um SiGe designed with Silvaco tools. And there are more designs in the funnel.
When I said they used Silvaco tools, they actually use Silvaco CAD tools exclusively for all integration functions due to ease of use, accuracy of the models and the cost structure. Not to mention the fact that they have had 100% first pass success on all chips designed using the Silvaco toolsuite on Jazz process technologies.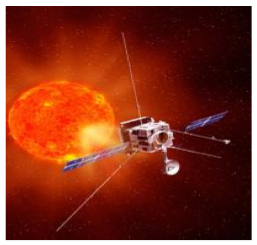 Another even sexier project is Chronicle Technology who are making the sensor for the Naval Research Laboratory's Solar Orbiter Heliospheric Imager (SoloHI) program design using Silvaco EDA tools and TowerJazz manufacturing. They are building a 4Kx4K advanced pixel sensor array using CMOS technology. This is used to image the sun from the spacecraft that flies between the orbits of Mercury and Venus. It is covered in heat shields to keep everything cool enough to function. It's antenna has to be hidden behind the spacecraft too, to keep it from becoming too hot.
A full list of all Silvaco PDKs (not just for TowerJazz) is here.

More articles by Paul McLellan…

Share this post via: