Alphacore Inc., founded in 2012, is located in the innovative Silicon Desert of Arizona's technology center.
Our engineering and leadership team combines long histories of delivering innovative data converter, radio-frequency (RF), analog and mixed signal products, and complete imaging systems for critical systems, through business success at both startups and multinational companies.
Our design team includes seasoned "Radiation-Hardened-By-Design" (RHBD) experts, and we specialize in designing high performance solutions for niche needs of demanding segments, including scientific research, aerospace, defense, medical imaging, and homeland security.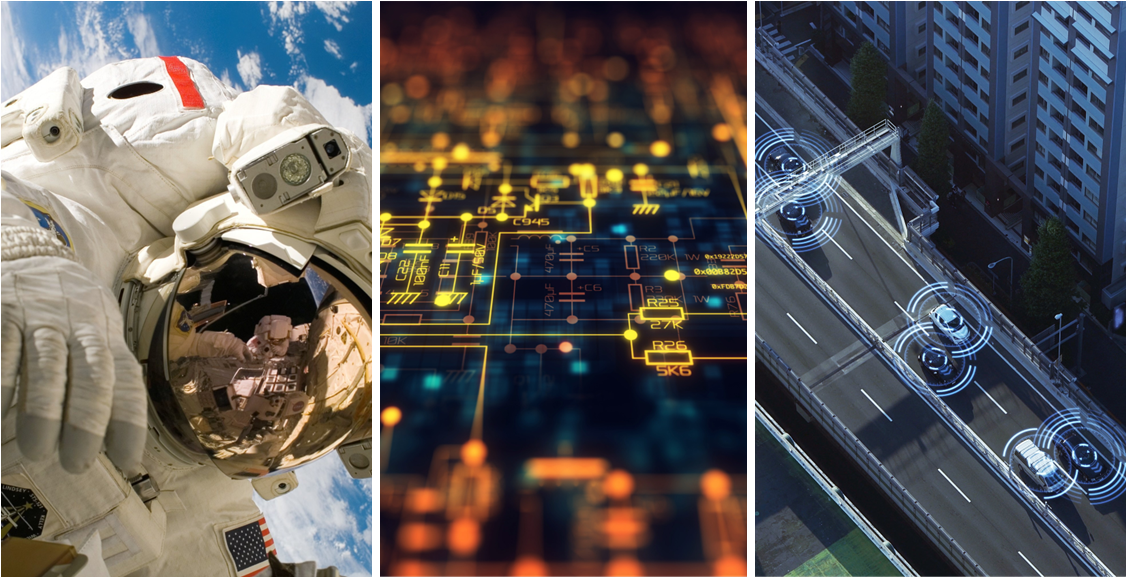 Doing Business with Alphacore
Leading Edge Technology with Flexibility that Works for You.
We are a focused and nimble organization which allows us to move fast. At Alphacore, we offer products that focus on delivering world-class performance. With solutions that meet strict size, weight, power, and cost (SWaP-C) constraints, our customers get the best of both worlds, including those who need radiation-hardened solutions.
Our customers benefit from prioritized focus on their projects, keen attention to detail, and a higher level of care and responsiveness. It is crucial for us to ensure the complete satisfaction of our customers, both in our products and in the way we do business. That is why we work with companies to create adaptable plans of action, and provide flexibility in our commercial contracts and agreements. We adhere to International Traffic in Arms Regulations (ITAR) and maintain Cybersecurity Maturity Model Certification (CMMC) compliance.
Share this post via: