Podcast EP92: The Impact of a Specification-Driven Correct-by-Construction Approach on Design and Verification with Agnisys
Dan is joined by Anupam Bakshi, founder and CEO of Agnisys. Anupam has more than two decades of experience implementing a wide range of products and services in the high tech industry. Prior to forming Agnisys, he held various management and technical lead roles at companies such as Avid Technology Inc., PictureTel, Blackstone, Cadence and Gateway Design Automation.
Anupam discusses the Agnisys specification-driven development flow, in which users describe registers and sequences for system-on-chip (SoC) and intellectual property (IP) projects, and then automatically generate the RTL design and verification suite. The benefits of this approach and where it is applicable are discussed.
The views, thoughts, and opinions expressed in these podcasts belong solely to the speaker, and not to the speaker's employer, organization, committee or any other group or individual.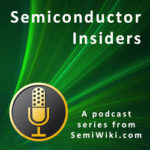 Share this post via:
---